Podcast: Play in new window | Download
What does the word 'feminism' mean to you? Do you struggle over whether or not you identify as a feminist Many of us exemplify feminism in our actions in its true meaning, yet some of us have an aversion to identify with the term due to negative associations. EMILY's List founder Ellen Malcolm has seen the rise and fall and rise again in popularity of the term. To her, the word itself is not as important as fighting for what it really means: equality between men and women. Today I speak with Ellen about how she advocates for gender equality and greater female representation in politics.
My guest today is Ellen Malcolm, founder and board chair of EMILY's List, an organization that seeks to give female political candidates credibility and resources to win by developing a a donor network that encouraged members to contribute to the candidates EMILY's List recommends. Ellen is a veteran Democratic activist and fundraiser who began her career as an organizer at Common Cause and later served as press secretary for the National Women's Political Caucus. In 1980, Ellen went to work at the White House as the press secretary for President Jimmy Carter's special assistant for consumer affairs. Ellen is a recipient of Planned Parenthood Federation of America's Margaret Sanger Award — the organization's highest honor and has been named one of the most influential women in America by Vanity Fair, one of Glamour magazine's Women of the Year, and one of Ladies' Home Journal's 100 Most Important Women in America. Today I speak with Ellen about the changes and challenges EMILY's List has faced over the years, the importance of including female voices in politics, and how she has been able to make real, sustainable change nationally.
Get the FREE worksheet "Well Woman Life Cycle" now!
What You'll Discover in This Episode:
What you can do today to encourage more female and family friendly policies

How Ellen avoids burnout and why she thinks taking a break from work makes her a better, stronger worker

How you can get involved in the political system to make a difference from the inside out
More About Ellen
Ellen has been active in politics since the 60's. After graduating college in 1969 she became involved in the anti-war movement and participated by demonstrating and becoming active in rallies; fighting from the outside. Ellen says she recognizes herself in Bernie Sanders-supporting millennials today. There is dissatisfaction with the way the government is running, and people want change. For Ellen, after trying to change from the outside and having little success, she "decided that I wanted to go inside the system and make a difference." She knew that there was little female representation in politics, and decided to take this on as her challenge.
Ellen began EMILY's List in 1985 to help connect funders with female candidates to ultimately introduce more female voices in to our government. "EMILY's List is an acronym, standing for "Early Money Is Like Yeast" (i.e., it makes the dough rise)," as Ellen recognized that financial backing is the starting point to get women into office. Thirty years later, EMILY's List has seen the election of 11 female governors, 19 Senate members, 110 House of Representative members, over 700 state and local office successes, and the first female presidential candidate.
Today, EMILY's list is proud to have seen such incredible change in a short period of time, but Ellen recognizes that there is still significant work to be done. She suggests the best way to initiate more change is for women to run for office, and she encourages any and all women to consider it.
Describe one personal habit that contributes to your well-being:
Walk my dogs.
What super power did you discover you had only to realize it was there all the time?
Public speaking.
What advice would you give to your 25 or 30 year old self?
Expose yourself to a lot of different things.
Check Out the Links Mentioned in This Episode!
When Women Win by Ellen Malcolm
Born to Run by Bruce Springsteen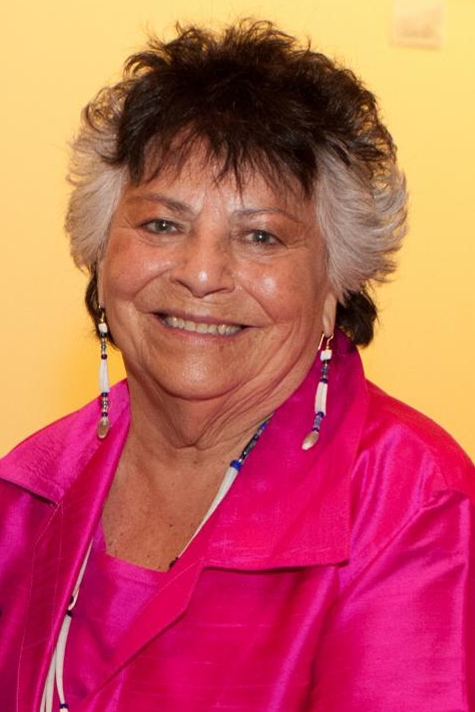 Podcast: Play in new window | Download
In business and life, we inevitably will meet someone with whom we butt heads. Whether it's an issue of personality clash, differences in political opinion, or different viewpoints on an issue, not everyone is going to agree with your views. While you many never get someone to change their opinion, it's important to remember that closed-minded beliefs are, at the core, a matter of lack of education. Someone is not attacking you because they are right, they simply do not know better. While this isn't always the most comforting reality, it may be the best starting point to move forward. According to LaDonna Harris, President of Americans for Indian Opportunity, this can be the most productive place to begin a conversation, as your emotions are not tied up in the discussion and you can begin to educate, rather than fight.
Get the FREE Compassionate Leader Self Assessment
LaDonna Harris has been a central voice for Native American rights, civil rights, environmental protection, and the women's movement. She founded some of today's leading national Native American organizations including Oklahomans for Indian Opportunity, the National Indian Housing Council, Council of Energy Resource Tribes, National Tribal Environmental Council, and National Indian Business Association. LaDonna also worked to enact civil rights changes and was a founder of the National Women's Political Caucus. Today I speak with LaDonna about finding her voice, discovering productive ways to work with adversaries, organizing groups for social change and overcoming stereotypes.
Get the FREE Compassionate Leader Self Assessment
What You'll Discover in This Episode:
How you can deal with adversaries and create a relationship with them that benefits you both
Tips for finding your voice when it feels like no one wants to listen
How you can bring individuals together in the workplace or elsewhere to way to make real, significant change
How to voice your experience in a way that makes it relatable and can influence the opinion of those with differing views
More About LaDonna
LaDonna was raised by her Great-Grandparents in rural Oklahoma during the Great Depression. Growing up in Comanche culture, family, community, and connectedness were essential principles in LaDonna's upbringing. This emphasis on connectedness has been a driving force in LaDonna's organizing work, and has allowed her to keep a calm head when faced with prejudice and opposition.
LaDonna's public service work began alongside her husband at the time, U.S. Senator Fred Harris. LaDonna is very skilled as reading people, and used this talent when she would join her husband in Congressional hearings. This allowed her to quickly discern some of the serious problems that were occurring in America at the time, such as inequities for women, people of color, and Native Americans.
Initially LaDonna struggled with voicing her opinions when she was met with these issues. She would find herself filled with frustration, and often tears, and fall silent. Overtime LaDonna learned that she could find success in initiating change if she focused on interconnectedness and sought to educate and organize rather than fight. She would act by joining communities together to fight for change, as well as working to integrate tribal governments and ways of life into the Federal system.
During this time LaDonna discovered one of her greatest strengths; organizing people around an issue. LaDonna views success as the ability to create something and then let it go; she emphasizes helping to bring people together around an issue that effects them, and then letting them take over. While this may sound incredibly generous, LaDonna chooses to see her work with others as selfish. She thrives on human interaction, so to her helping others is helping herself.
Describe one personal habit that contributes to your well-being:
Working with other people.
What super power did you discover you had only to realize it was there all the time?
Being able to organize people.
What advice would you give to your 25 or 30 year old self?
Follow the Comanche principle that everyone has value.
Get the FREE Compassionate Leader Self Assessment
Check Out the Links Mentioned in This Episode!
Americans for Indian Opportunity
Native American Indian Housing Counsel
National Indian Business Association