Posts Tagged 'paid sick days'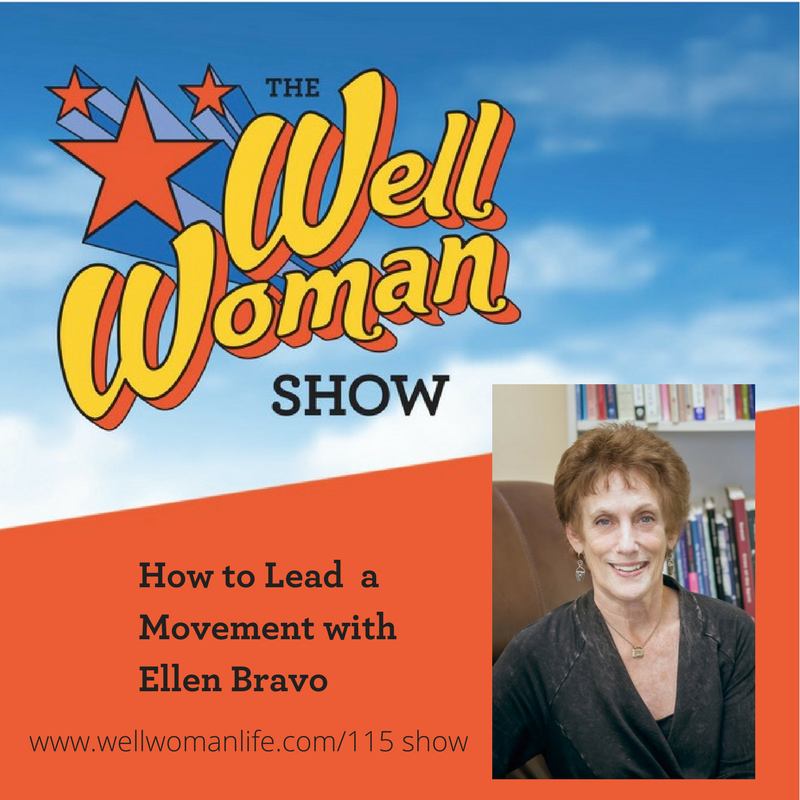 Podcast: Play in new window | Download
"A long time ago, I realized that we can never achieve gender equity or racial equity if we don't revalue women's work, and that includes care giving. As long as women are punished by losing income and jobs and opportunities in the workforce because they have a baby or because they're caring for a parent, or a partner, or themselves, we'll always be behind." – Ellen Bravo on The Well Woman Show (www.wellwomanlife.com/115show)
Today's topic is how to lead a movement based on issues that impact you personally but that you also see could have a much bigger impact and hopefully by the end of the show you'll be inspired to be part of the movement to re-value the work of caregivers and not take it personally when you experience a setback.
The Impact of Our Wins FREE storybook!
On the show today is my guest, Ellen Bravo who directs Family Values @ Work, a network of coalitions in 27 states working for policies such as paid sick days and family and medical leave insurance. Previously, Ellen was the director of 9to5 and has written several non-fiction books.
What you'll learn in this episode:
How Ellen inspire's people and how you can too
After decades of working to support working families, how Ellen takes care of herself
What the most successful people in social justice work value the most
Where the US is compared to other states on valuing caregivers work and paid family leave
What Gloria Steinem says about equality INSIDE the home.
"And Gloria Steinem has often said, if we want women to be equal outside the home, men need to be equal inside the home. I know many, many men who are and would be good fathers, sons, and husbands, but get punished for it at work. That needs to change. And also there are a lot of same sex couples who would like to care for each other in sickness as in health, and care for their children and are stymied because there is no leave." – Ellen Bravo
The Impact of Our Wins FREE storybook!
Links mentioned on the show:
Family Values @ Work
Zero Weeks
Links to books mentioned on the show:
Happiness by Aminatta Forna 
Lucky Boy by Shanthi Sekaran 
Little Fires Everywhere by Celeste Ng
Alternate Side- Anna Quindlen