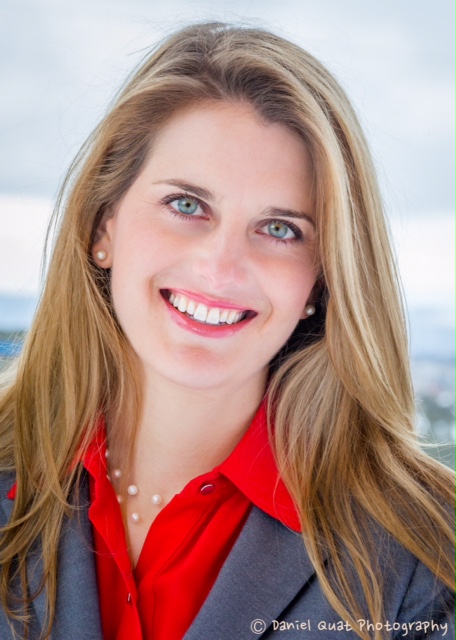 Podcast: Play in new window | Download
When friends ask you how you are doing, I bet the response is often 'busy.' Most of us would probably be hesitant to add more to our schedule. Particularly if we already juggle more than one roles and struggle to fit everything in each day. For former Santa Fe City Council candidate Kate Kennedy, adding a huge new endeavor into her schedule actually made her become more efficient and pragmatic with her time. Since her time was limited, she learned to make "the time I was spending on each thing become dedicated." Sometimes it's those intensely wearing episodes that lead us to step up and find the strengths we didn't even know where there.
Born and raised in Santa Fe, Kate Kennedy is the Managing Partner of Skylight, a locally owned and operated music and entertainment venue located in the heart of downtown Santa Fe. Her community involvement includes: Chair of the Santa Fe Prom Closet Board, Santa Fe Chamber of Commerce Board, Member of City of Santa Fe CBQL (City Business Quality of Life) Committee, Santa Fe Prep Alumni Board, NM Cocktails and Culture Advisory Board, Youth Shelters Board, Served as Co-Vice Chair for Santa Fe's Nighttime Economy Taskforce, and she ran for City Council in 2016. Kate is a graduate of the University of Miami and a proud community advocate. Today I speak with Kate about the challenges of working in a male-dominated field, bringing a female perspective to nightlife, and how running for City Council taught her the importance of using her time efficiently.
Get the FREE worksheet "Well Woman Life Cycle" now!
What You'll Discover in This Episode:
How to make your voice heard in a typically male-dominated field

Tips for managing and prioritizing your time so that each minute is used meaningfully

How to deal with criticism and attacks without taking personal offense
More About Kate Running for City Council was not Kate's first experience balancing many responsibilities. After graduating from college at University of Miami, she moved back to her hometown of Santa Fe and began working as marketing coordinator for Los Alamos National Bank. She soon became involved in the nightlife of Santa Fe, taking on a partnership at Skylight nightclub. Kate is also an an activist, so she was "working at a bank during the day, nightlife in evening, and [participated in] nonprofit boards." When she decided to run for City Council, she knew she had to make some changes to simply have the time and stamina to make it work. She recalls, "my head was in one place and my heart was in another and my body was exhausted." Kate decided to leave the bank and focus on Skylight and City Council, (still a lot for one person), which forced her to "prioritize and compartmentalize, which was interesting and rewarding and scary all at the same time." Although Kate was not voted into City Council, she is grateful for the experience. "I learned that I'm a lot stronger than I thought that I was." She doesn't deny that the experience was difficult. Being in the public eye, and being faced with public scrutiny, forced her to reach within and find inner sources of strength. As a woman in the male-dominated field of nightclub work, Kate is familiar with having to work harder than the rest to prove herself, and learn to keep her ground. She's come out stronger from the experience, and hopes to have "made the path a little smoother for those behind me."
Describe one personal habit that contributes to your well-being:
Adult coloring books.
What super power did you discover you had only to realize it was there all the time?
Her voice
What advice would you give to your 25 or 30 year old self?
Slow down, enjoy the moments you have, and support those around you.  
Check Out the Links Mentioned in This Episode!
Kate for Council Facebook page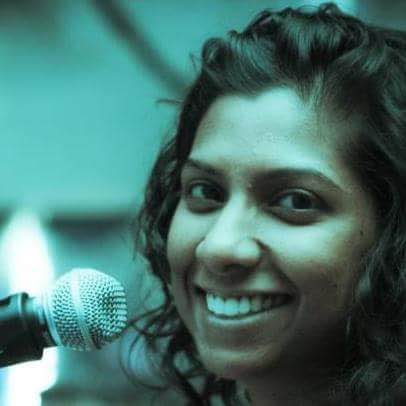 Podcast: Play in new window | Download
When people harm us, hurt us or sabotage us in some way, we often jump to anger and revenge. How can I get back at them? How can I gain back the power or status that they stole? According to entrepreneur Carolyn Tadamala, forgiveness is the answer. By forgiving them for their attacks, you allow yourself to take lessons form the incident and grow, rather than stagnantly dwelling on angry emotions and using your energy in petty, nonproductive ways. This tactic, Carolyn explains, is particularly useful when the failure was the result of your own actions. Imagine how much time and energy you would save if you simply forgave yourself for your mistakes, rather than wasting time suffering over them?
Today I chat with Carolyn Tadamala, India-based entrepreneur and founder of Éclair Patisserie, a bakery in Hyderabad. 90% of the profits of Éclair Patisserie go toward finding education for impoverished children and covering medical bills for children who are fighting cancer. Carolyn and I talk about incorporating family into your business, surrounding yourself with supportive people (and cutting out those that bring you down), burn out, and how to use forgiveness as a tool for self care.
Get the FREE Love Yourself to Greatness handout!
What You'll Discover in This Episode:
How you can surround yourself with the people that support you and cut out those that bring you down
Tips for handling and avoiding burnout
How you can involve your family in your business and inspire them to support and love it
How to move on when you're angry with yourself or a coworker
More About Carolyn
Get the FREE Love Yourself to Greatness handout!
Carolyn's café, Éclair Patisarrie, is evidence of the growth she has had throughout her adulthood. She recalls a time earlier in her life when she was miserable to those around her, and as a result attracted miserable people. Carolyn made a decision to improve herself and to improve her surroundings, removing herself from people that hurt her or brought her down while at the same time working on herself to make sure she was treating herself and her loved ones kindly.
Improving the lives of those around her has become a central focus for Carolyn, in her work raising money for impoverished children, and in her personal life. While many of us struggle to care for the wellbeing of our family and the success of our business, Carolyn does the two together. From the very beginning she has included her family in the decisions around her business, finding that "Once they felt they were a part of it, it was easier for them to be accepting of the hard parts."
Today I caught Carolyn at a pivotal moment; she was on the brink of burnout. She had been traveling, not getting enough sleep or exercise, and simply dealing with too much on her plate. In these moments Carolyn "jumps out." She puts all of her responsibilities to the side and remembers her own self-care. She prioritizes rest, healthy diet, and exercise, and she asks herself a series of questions. "Who am I? What do I want to do? What do I need to get rid of to get to what I want? Who do I need to forgive?" By remembering the answers to these questions she is able to put herself back on track, and by offering forgiveness to herself and those around her she's able to move forward and "jump back in."
What super power did you discover you had only to realize it was there all the time?
Happiness.
What advice would you give to your 25 or 30 year old self?
Don't worry. It's all going to work out.
Check Out The Links Mentioned in This Episode!
The Magic of Thinking Big by David J. Shwartz
The Law of Attraction by Esther Hicks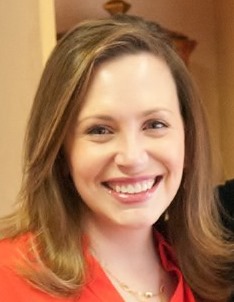 Podcast: Play in new window | Download
For those of us that have found success in our careers, there is a sense of accomplishment and relief that the work we have put in has paid off.
But some of us may feel conflicted in our career success and our altruistic goals.
It may seem as if you cannot have both a thriving business and a deeper purpose. According to nonprofit director Shauna Kessler-Frost, it's a matter of taking initiative and creating that purpose for yourself.
Get Giovanna's FREE worksheet -Communicate My Purpose!
Shauna Kessler-Frost is the director of the Albuquerque branch of Meals on Wheels, a meal delivery service that offers daily hot meals to individuals that may otherwise go without food. Meals on Wheels of Albuquerque was named a 2014 Non-Profit of the year Honoree by Albuquerque Business First. Prior to becoming director, Shauna was a board member and volunteer while working for a car dealership. While working in the auto industry may not seem like an obvious predecessor to nonprofit management, Shauna was able to create a purpose in her car dealership work by integrating community service into the position. Today I talk with Shauna about finding purpose in your work (whatever that may be), listening to intuition, and adjusting your language to focus on the 'why' rather than the 'what' for greater profit.
What You'll Discover in This Episode:
How you can 'sell' your business or idea in a way that listeners will support it personally and financially
How to find lessons when your job doesn't fit into the mold of your 'dream career'
Tips for getting your ideas out to a larger audience
Some indicators that it's time for a career change, and how to go about it
Get Giovanna's FREE worksheet -Communicate My Purpose!
More About Shauna
Shauna's professional career began in Japan, where she was placed as a marine working for the civilian component of the Marine Corps (NCOS). When she returned to the states, she began working in marketing for a car dealership in Albuquerque, NM. Shauna admits she had never anticipated working for a car dealership, but the opportunity presented itself and she didn't say no. And, to her surprise, it was a wonderful job. One of the leading principles of the dealership was a commitment to community service. It was through this avenue that Shauna became involved with Meals on Wheels.
Shauna began volunteering with Meals on Wheels as a meal deliverer. She would bring the prepared meals to clients, giving her the opportunity to have face-to-face time with the community that the program served. Shauna knew right away that she would like to have greater involvement with the organization; she had marketing skills from which the nonprofit could benefit, and she found herself falling in love with the community it served. For the time being, however, it made sense for Shauna to continue working at the dealership and offer her skills on a volunteer basis.
Eventually Shauna was invited to join Meals on Wheels as a board member. When the director of the nonprofit was preparing to step down she encouraged Shauna to apply for the position. She applied and was offered the position. For Shauna, working with Meals on Wheels was a way to create purpose in her life, and she gladly accepted the offer. Today she emphasizes that she is grateful for the time she spent at the car dealership. It was Shauna's initiative to seek out purpose in her work at the dealership that led to this opportunity.
Shauna was raised with the concept that we should do something good for someone everyday and serve a purpose beyond oneself. In a way, this has been a guiding principle in her career path. Instead of constantly second-guessing herself or comparing herself to others, even when she was in a job that didn't seem very altruistic, Shauna followed her intuition and created purpose out of her work. From car dealership to nonprofit management, She was and is able to create purpose in the work that she does.
Describe one personal habit that contributes to your well-being:
Books on tape.
What advice would you give to your 25 or 30 year old self?
Stick with it. Don't always second guess yourself.
Get Giovanna's FREE worksheet -Communicate My Purpose!
Check Out The Links Mentioned in This Episode!