Posts Tagged 'New Mexico'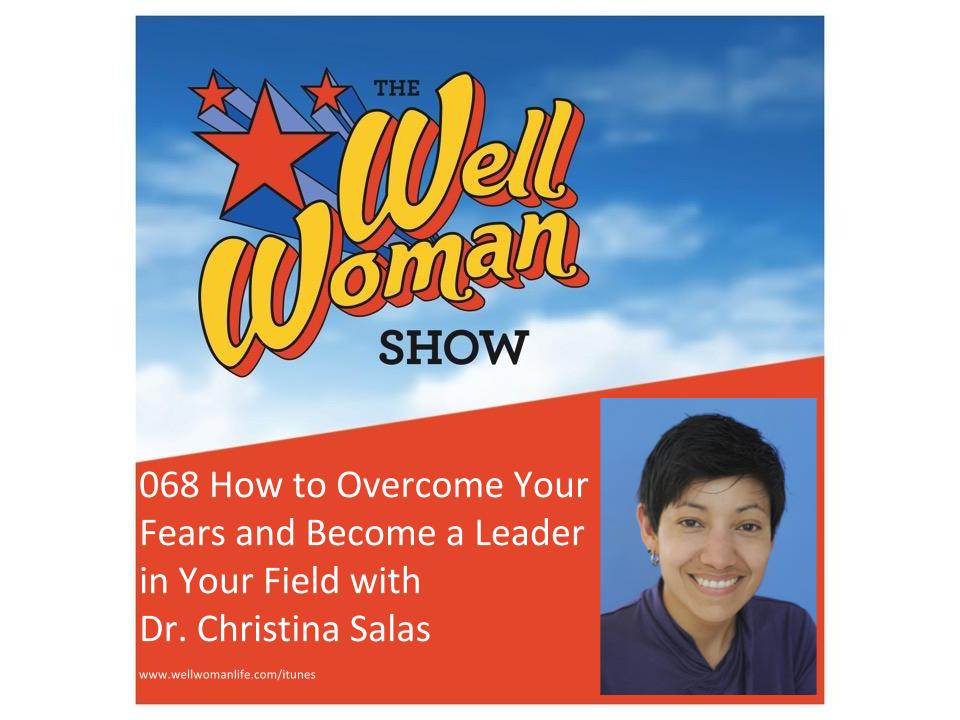 Podcast: Play in new window | Download
Today's topic is How to Overcome your Fears and become a Leader in Your Field and hopefully by the end of the show you'll be inspired to understand and create your own leadership style, have the knowledge and power to connect to leaders and mentors who can help you and use your experience to support and encourage other women.
My guest today is Dr. Christina Salas, an engineer and assistant professor in orthopedics at University of New Mexico. In this episode, Dr. Salas and I talk about how New Mexico is leading in the field of orthopedics and engineering, how she overcame agoraphobia, and why it's important to delegate in order to find balance between work and home life.
Talking about her interdisciplinary team at UNM, Dr. Christina Salas says she's been trying to bridge the gap between engineering and healthcare and does a lot of outreach to encourage girls to pursue careers in engineer and medicine.
What you'll learn in this episode:
How 3D printing is being used to help orthopedic patients
How a 3D printer at UNM is the first in the country to tackle the problem of
How Dr. Salas plans to use bio ink to print the exact configuration of a patient's bone
How Dr. Salas is brings an interdisciplinary team together to solves health care problems
How she is addressing the gender disparities in engineering and medicine for girls in NM
How the Perry Initiative Outreach program supports 40 girls to perform mock surgery with female surgeons and female engineers 
How a you can have an impact in healthcare without being an engineer or a doctor
Which female pioneer Dr. Salas wanted to be like when she was in fifth grade
How early mentorship influenced Dr. Salas to pursue her career in science and engineering
How her leadership style and understanding of personal and professional stressors supports her team to reach their full potential
How she prioritizes finding a healthy balance between home life and work life
What advice her graduate advisor gave her that made a big difference in her ability to work and have a family
How Dr. Salas uses delegation and team management to maintain balance in her life
How she overcomes fears and challenges 
Her thoughts on feminism
More about Christina Salas, PhD
Dr. Salas is an Assistant Professor in the Department of Orthopaedics and Rehabilitation with a joint appointments in the Department of Civil Engineering and Department of Mechanical Engineering at the University of New Mexico. She oversees biomechanical and laboratory research and serves as a faculty advisor for engineering and medical students, residents, and fellows. Some of her academic accolades include receiving her MS in Mechanical Engineering with Distinction for Exceptional Research and her PhD in Biomedical Engineering with Distinction for Exceptional Research both from the University of New Mexico. She also completed a doctoral fellowship with the Mayo Clinic in Rochester, MN. Dr. Salas is published and receives regional funding for her work in biomechanics. Through community outreach programs like the Perry Initiative and NanoDays, Dr. Salas fosters interest in science and encourages female high school students to pursue careers in engineering and/or orthopaedic surgery.
Links
Link about her 3D printed pediatric prosthetics project
Sally Ride – Sally Kristen Ride was an American physicist and astronaut. Born in Los Angeles, she joined NASA in 1978 and became the first American woman in space in 1983.
Female pioneers in aerospace and engineering
26 of the most powerful female engineers in 2016
Books: Grunt by Mary Roach and Ruth Bader Ginsberg RBG