Posts Tagged 'networking'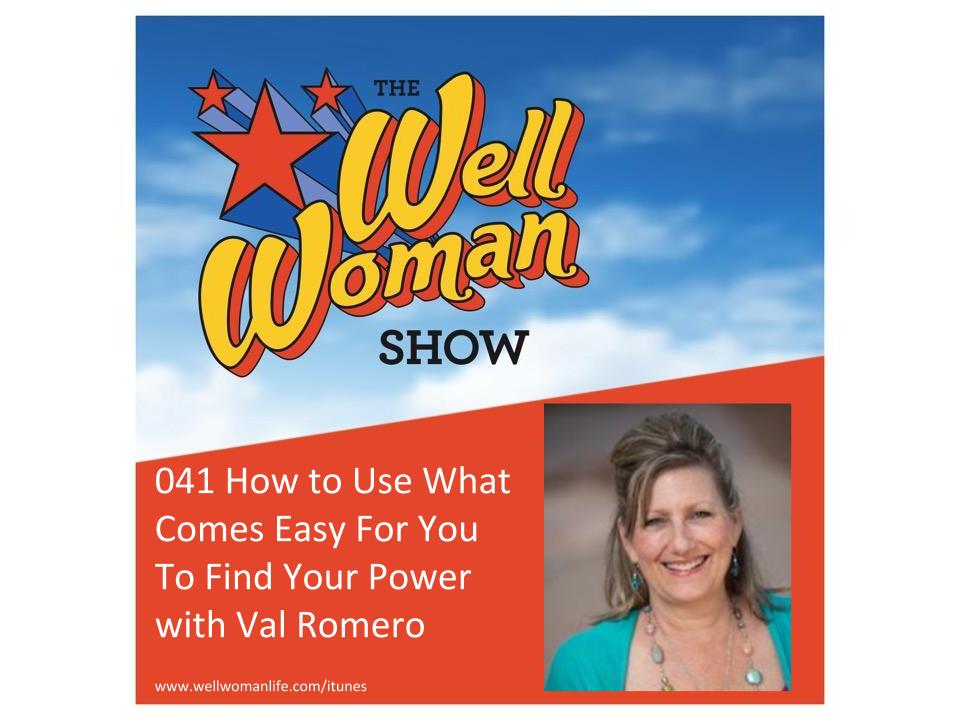 Podcast: Play in new window | Download
We tend to associate success with hard work. If we didn't sweat for it, it doesn't count. Unfortunately, that can sometimes result in us discrediting the successes we have that came easily. Perhaps we ought to change that attitude. If something comes easily to us, we ought to acknowledge that we have an intuitive 'knack,' and take advantage of it. For Women Make a Difference founder Val Romero, this struggle is very real. After working for years in finance and always viewing her people skills as just something that didn't matter very much, she's finally come to appreciate and benefit from those skills.
Today I speak with Val Romero, founder of Women Make a Difference. Women Make a Difference is a monthly luncheon meet-up developed to help women network and meet others in their community. Women Make a Difference has been hosting luncheons for over a decade and offers tech classes, a business directory, and services focused on increasing visibility and exposure for business owners. In 2015 Val was named a Woman of Influence Winner by Albuquerque Business First. Today I talk with Val about connecting with other women to get ahead, recognizing the strength in what comes easily to you, and learning how to network.
Get the FREE "How to Connect" Checklist!
What You'll Discover in This Episode
Tips for starting up a conversation and making connections, even when you're feeling out of your comfort zone

Why it is so important to be engaged with your female community and use each other as resources and sources of strength

How you can recognize your innate skills, and use them to help yourself and skill share with others
Get the FREE "How to Connect" Checklist!
More About Val
Before starting Women Make a Difference, Val worked in finance in bookkeeping and office assistant positions. In these positions she excelled because of her social skills; she was always chatting with clients and making connections. She didn't give much credit to her social skills, thinking of them as just being an insignificant part of the job. "Often if there's something easy for us, we don't count is as a value," she reflects. It was only after years of friends and coworkers complimenting her networking skills that she began to consider doing something with this ability.
With Women Make a Difference, Val is able to utilize her social skills to help her career, as well as to help and train other women to grow in theirs. The foundation of Women Make a Difference is an emphasis on the importance of women helping one another. Val models this principle by showing other women how they can be social, network, and make authentic connections. She also urges women to own their innate skills. "When people are acknowledging you for things you've done that were easy," take credit for them, she encourages. The decision to take ownership of her innate skills is how she ended up where she is today with Women Make a Difference. Seek strength from one another, she suggests, because we are all stronger together.
Describe one personal habit that contributes to your well-being:
Having a positive attitude.
What super power did you discover you had only to realize it was there all the time?
I'm easy to build rapport and trust with.
What advice would you give to your 25 or 30 year old self?
Set more boundaries and learn to say no.
Check Out the Links Mentioned in This Episode!
Radical Beauty by Deepak Chopra
Selling With Intention by Ursula C. Mentjes
Crazy Rich Asians by Kevin Kwan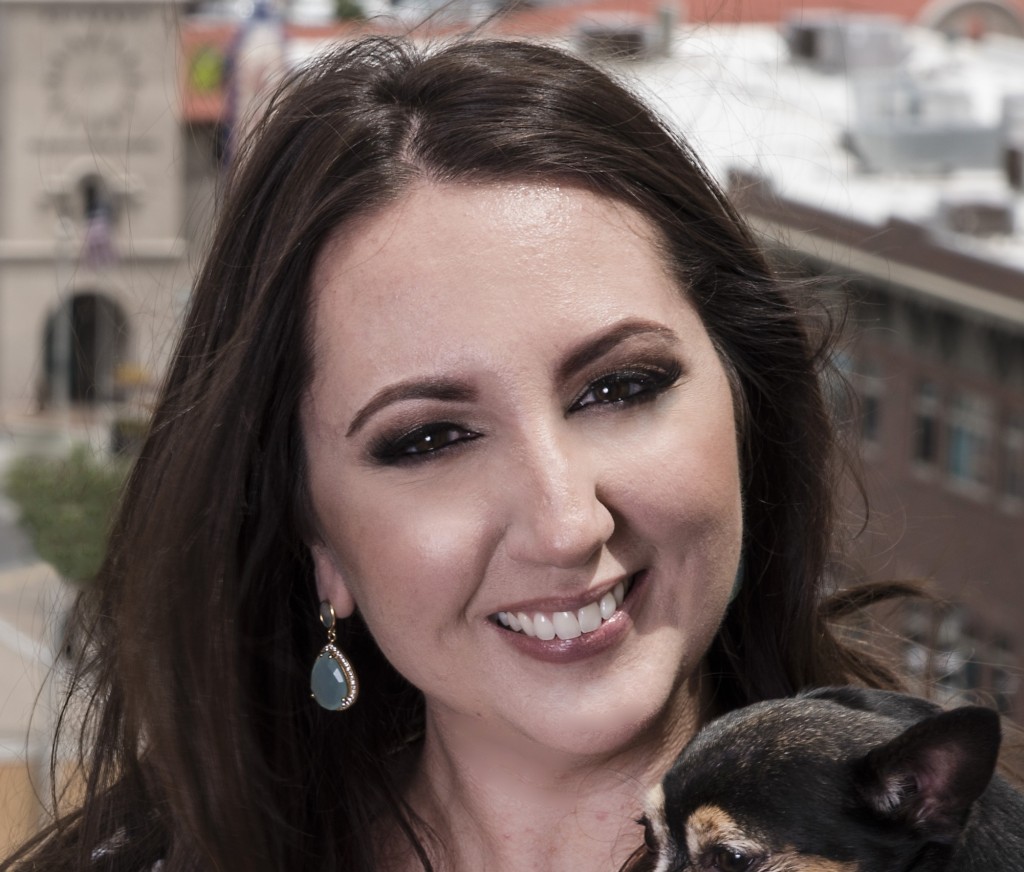 Podcast: Play in new window | Download
As entrepreneurs, we have the tendency to look inward for career support, ideas, and decisions. Our businesses and ventures are our personal dreams and goals, and therefore we often feel that no one else can offer the kind of stamina, dedication, and commitment than we can provide. According to Inspire People Media founder Micaela Brown, the best ideas and support systems often come from entrepreneurs putting their heads together. When a handful of entrepreneurs are working on the same problem together, their combined efforts are inevitably more potent than the efforts of one mind.
Micaela is chief Inspiration Officer and owner of Inspire People Media, a New Mexico-based experiential and lifestyle people, media, marketing, and special events agency. Prior to starting IPM, Micaela was President of Heritage Productions LLC, CEO of Target Market International, LLC. Micaela was producer of the Santa Fe Foodie Classic, founder of Diner en Blanc Albuquerque, and producer of Christmas at Hogwarts. Today I speak with Micaela about using networking and support systems to get ahead, problem solving in groups, and recognizing when it is time to take a step back from your business commitments and focus on personal wellbeing.
Get the FREE Five Tips For A Great Event
What You'll Discover in This Episode:
How to use social media and other resources to develop a hugely successful event in a short period of time
When to say no to your business and focus on yourself, to have greater wellbeing and a stronger business.
How to throw an event that is unique, successful, and creates buzz about you and your brand
How to use your community and fellow entrepreneurs to skill share and problem solve, so everyone can get ahead
Get the FREE Five Tips For A Great Event
More About Micaela
Micaela's professional life began in politics, where she developed precise organizing, management, and multi-tasking skills. Finding success in her various pursuits, she turned to develop her own business. Today she has come to recognize that she has found her niche in consulting and marketing.
Micaela has worked both in startups, where you have to "crank it out" and as a manager of large teams. She has always been one to rely on herself for the answers, and seek help only when necessary. Currently, this means that she has independently launched her business in 1.5 months, hosted two successful events, has eighteen event concepts in the works, and runs seven facebook accounts, five instagram accounts, eight twitter accounts, three linkedin accounts, and six websites.
I met Micaela at a 'fortuitous moment.' Having dealt with a list of health issues over the past year as she's been developing her business, she recognizes that she is pushing herself too hard. She explains that she has now "made a conscious decision that I need to learn that my business does not need to occupy every moment of my time." While she has come to rely entirely upon herself, she understands that she cannot function efficiently when she has no help in any of her ventures.
This has recently translated in her development of a supportive group of women entrepreneurs in Albuquerque called the League of Extraordinary Women. In this group the members provide support to one another by offering free service in each of their unique skillsets. The womens' backgrounds range from experience in banking, social media, and nonprofits to name a few, and they all come together to offer support to one another. The group also problem solves together, as "it takes a different type of mind to solve a problem than the one who created it." For Micaela, the group is a step toward finding balance between independence and community, to function at her best.
What super power did you discover you had only to realize it was there all the time?
I can do a lot by myself; I'm self sufficient.
What advice would you give to your 25 or 30 year old self?
Don't take things so seriously.
Check Out the Links Mentioned in This Episode!