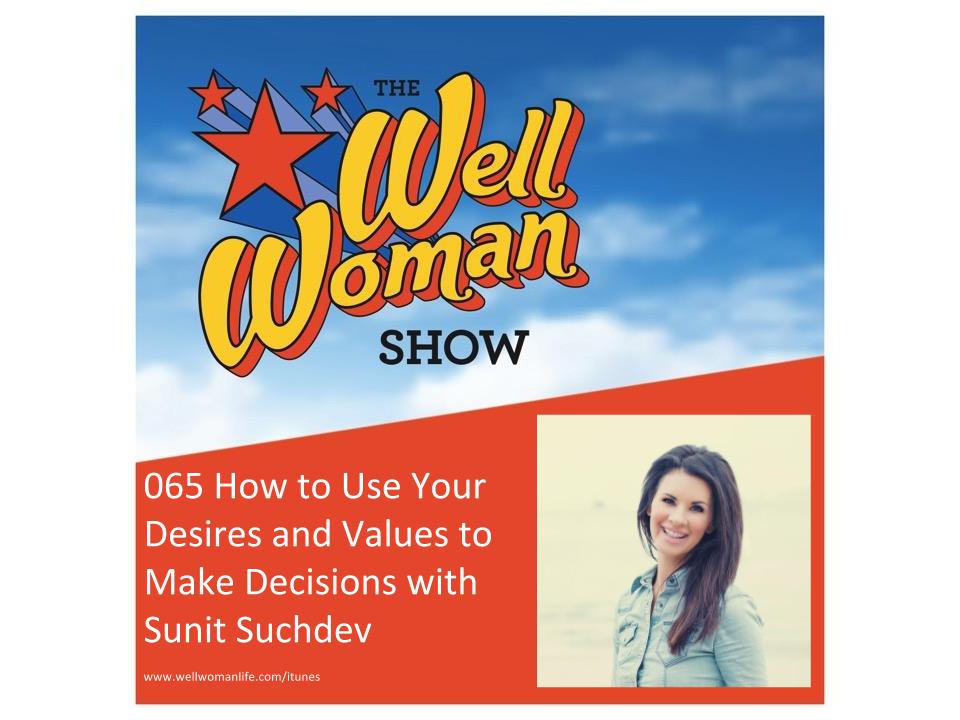 Podcast: Play in new window | Download
When we're embarking on a new project in our life: a business venture, a new relationship, children, everyone seems to have advice. At first, this seems like a blessing. There's so much knowledge to be had, right next door! However, sometimes this advice can become overwhelming. Perhaps the person offering their wisdom is coming from a place of regretting their own experience, so their advice is more relevent to them and not necessarily useful for you. While usually well intentioned, sometimes these words will leave you feeling unprepared, overwhelmed, and insecure. According ot Modern Mommy Prepschool founder Sunit Suchdev, the best guide in leading you to make the right decisions is your own internal sense of values.
Get my FREE handout "The 5 Pillars Checklist"!
My guest today is Sunit Suchdev. Sunit is the founder Modern Twin Mom and Modern Mommy Prepschool. Modern Twin Mom is a parenting blog, providing advice to new moms about how to have balance in parenting and life and how to prepare for parenthood. Modern Mommy Prepschool is a mother prep course, aimed at helping new moms to prepare for parenthood in the modern world. In this episode Sunit and I talk about the importance of having curiousity rather than taking everything as truth when it comes to advice, why it's important to prepare ahead of time when you're thinking about having children or making decisions about any huge life change, and how your internal values are probably the best guide you can find.
Get my FREE handout "The 5 Pillars Checklist"!
What You'll Discover in This Episode
Sunit's "Five Pillars" checklist to help you prepare for any new endevour

How you can handle situations in which people are offering unsolicited advice

What you can do when you are feeling overwhelmed, under-qualified, and uncertain of yourself
More About Sunit
Finding out about a pregnancy can be a very exciting event, but it can also feel scary. If you've never had a child before, it may seem that there are no models to look to, or too much advice that you are overwhelmed. Sunit suggests you start close to home. "Look around you," she says, "you have tons of moms around you telling you what they're struggling with or having success with."
As a mother of twins, Sunit understands the common response when people see a round belly. Everyone wants to give their two cents. Sunit recommends expecting mothers "stay away from advice, but be very generous with your curiosity." Look at the family dynamics that you admire and recognize what the members of the family do to create that structure.
Sunit mirrors this mentality in her mother coaching business: Modern Mommy Prepschool. By its nature, new or expecting mothers must seek her out to get direction and help in preparing for motherhood. And Sunit's main message turns the light back to them; "use your own hopes and desires and values to guide the decisions you make." Her biggest advice to uncertain new mothers is to remind them that their own internal sense of values and and intentions are their best guide. They are stronger and more prepared than they think.
Check Out the Links Mentioned in This Episode!
DotCom Secrets by Russell Brunson
Raising Happiness by Christine Carter Ph.D.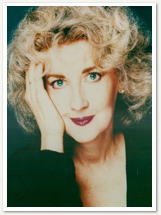 Podcast: Play in new window | Download
Many of us yearn for a creative outlet, but we just don't know where to start. Perhaps we've tried drawing classes or attempted to journal but it just won't stick. Or we will have an idea for a creative project and won't get around to doing it. You're not alone. Even world-renowned artist and bestselling author Julia Cameron experiencing this distress, and today she shares some of her secrets to accessing creativity and coming into your authentic self!
Julia is author of bestsellers The Artist's Way, Finding Water, The Vein of Gold, Walking in this World and The Right to Write, which are taught in universities, churches, human potential centers and even in tiny clusters deep in the jungles of Panama. Julia also has extensive film and theater credits, which include such diverse work as Miami Vice and the prize-winning romantic comedy God's Will, which she both wrote and directed. She is recognized as the founder of a new human potential movement that has enabled millions to realize their creative dreams. Today I speak with Julia about her creative process, listening to your inner voice, and achieving what you want through perseverance, discipline and authenticity.
Get the FREE Artist's Dates exerpt from Julia Cameron!
What You'll Discover in This Episode
Three actions you can take every day to start accessing your inner creative self
How to schedule creative time into your day, even with children
Tips to help you overcome a creative 'hump' and begin using creative thought, in your daily life, hobbies or business
Get the FREE Artist's Dates exerpt from Julia Cameron!
More About Julia
Julia's passion for creative expression began at a young age. When she attended college at Georgetown University, she felt called to write poetry and sought to be an English Major. In the 1960's a literary career was not a traditional path for women, and Julia was met with barriers and discouragement again and again. When she wasn't allowed to study English at the College of Arts and Sciences she started a women's lib chapter at Georgetown. This movement ultimately led to Julia, along with seven other women, to be the first female graduates from the College of Arts and Sciences in 1970.
This perseverance has been both a conscious and unconscious theme throughout Julia's life and career. There have been many obstacles Julia has had to overcome throughout her career as a woman writer and artist, but she admits that the discipline is something innate within her; she can't help it. She also can't help from writing; she finds that she is irritable and on edge when she is not in the midst of a creative project.
I caught Julia at one of those 'difficult places' when she isn't quite sure what the next project will be. While it is not a comfortable state, it is a crucial time in Julia's creative process. When she has no projects on the forefront she dedicates herself to 'prayer through writing.' She writes to her muse seeking out help, in the form of her ritual morning journal writing, or morning pages, and listens to see what that response is. Julia finds that she is often resistant to whatever it is that comes up. She will allow herself procrastinate on acting, dwelling in anxiety for a few more days before doing what she knows she must and listening to her inner voice, an experience I think we can all relate to.
Julia's most recent projects include a play and the completion of her newest book, It's Never Too Late to Begin Again: Creativity at Midlife and Beyond, co-written with Emma Lively. This book introduces a fourth creative ritual into those described in previous books (morning pages, artist's date, and weekly walk), that of memoir writing. While aimed at an audience in the retirement stage of life, the tools Julia describes can be used at any age.
What super power did you discover you had only to realize it was there all the time?
Perseverance.
What advice would you give to your 25 or 30 year old self?
Start writing morning pages.
Check Out The Links Mentioned in This Episode!
Julia Cameron's New Book, It's Never Too Late to Begin Again: Creativity at Midlife and Beyond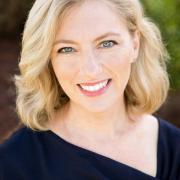 Podcast: Play in new window | Download
Todays topic is Mom Power, and hopefully by then end of this show you will be ready to take action, whether you are a mom or not, whether you have kids at home or not.  If you're invested in raising the next generation of kids as a mom, aunt, grandmother or friend, you'll want to listen up!
My guest today is Kristin Rowe-Finkbeiner, Executive Director/CEO and Co-Founder of MomsRising and she's the author of the Motherhood Manifesto: what America's moms want and what to do about it.
Today I'm going to talk with Kristin about the power of raising the next generation. Whether you're a mom, sister, aunt or grandmother you'll learn about the issues and what you can do to help. That's what this episode is all about.
I talk to Kristin Rowe-Finkbeiner about making time in your busy schedule, juggling things, realizing that you can't do everything, working in a team so you're not alone, having lots of partners, finding mentors, and also embracing failure.
And, the free give away today is a worksheet I developed called "The Elements of a Well Woman Life" and listeners can download it here. Get the FREE worksheet "Four Elements of a Well Woman Life" now!
I love the worksheet because it offers a quickie self assessment so you can see where you are with the necessary building blocks and outcome areas for all Well Women. I'm thinking about doing a bonus episode dedicated to this topic so stay tuned for details about that.
Get the FREE worksheet "Four Elements of a Well Woman Life" now!
Motherhood in America
When we reflect on the state of women say, one hundred years ago, it is clear that phenomenal progress has been made toward gender equality. So much has changed and improved to make opportunities more accessible for women that many of us don't feel that gender equality is an issue anymore; it's a problem of the past. However, when you take a look at stats in areas such as pay equality and healthcare accommodations, women, and in particular, mothers, come out on the bottom. Many people aren't aware of these inequalities until they affect us directly as women, wives, or mothers.
For Kristen Rowe-Finkbeiner, Director, CEO and Co-Founder of Moms Rising, that realization didn't happen until she became a mother, trying to balance her career with the care of an ill child. She suddenly saw that women are discriminated against for fulfilling one of the most important roles a person can undertake: motherhood. This realization led her to embark on a journey to fight for women's and mother's rights that has led to a thriving nationwide movement.
Today I talk with Kristin Rowe-Finkbeiner about her journey to creating MomsRising, the work that MomsRising does and how she runs a successful business and finds time for friends, family, and herself.
What You'll Discover in This Episode:
Some of the issues that MomsRising tackles, and why they matter to you
How MomsRising's work has led to changes on the national scale, and how you can contribute to their work
Kristin's advice for creating a successful national business, including tips on working with others and bringing together great minds for a greater whole
More About Kristin Rowe-Finkbeiner
Prior to founding MomsRising Kristin had worked in environment science. In that field, gender inequality didn't come up regularly, so she was able to balance her roles as career person and wife fairly smoothly. Only after the birth of her son did it become clear to her that there is something wrong with the treatment of mothers in our country. As she looked more closely at the issue she came to see that not only are there serious barriers for women to maintain a reasonable income while mothering; women are actually discriminated against for being mothers. While she had to leave her job to be a full-time at-home mom, she realized that was lucky. For women who do not have a supportive partner or health insurance, motherhood means poverty. She recalls looking at a ring on her hand, a family heirloom passed down from her mother and her mothers' mother before her, and feeling a calling to band together with other women and work for women's rights around this issue.
Today Kristin functions as the Executive Director and CEO at MomsRising. The work she has contributed has led to policy changes such as the banning of junk food from school lunches, the development of laws protecting pregnant workers, and advancements in affordable childcare. MomsRising enacts changes through four avenues:
Bringing the voices and real world experiences of women and mothers straight to local, state, and nation's leaders
Amplifying women's voices and policy issues in the national dialogue & in the media across all platforms (from print, to radio, to blogs, social media, and more)
Accelerating grassroots impact on Capitol Hill and at state capitols across the country
Holding corporations accountable for fair treatment of women and mothers & for ensuring the safety of their products.
There are many ways to get involved with the important work that MomsRising does, and as MomsRising likes to say, the door to get involved is open to who has a bellybutton; if you've had a mother motherhood impacts you. Check out the links at the bottom of the page to find out how you can get involved!
While Kristin has a lot on her plate, she still makes self-care a priority. She says she can thank her team for creating a work environment that allows everyone to prioritize self-care. Kristin clearly has experience running a successful business, and I was so impressed to learn about some of her leadership secrets. While there's often a 'fight your way to the top' sort of attitude in the business world, Kristin's success comes from doing the exact opposite. She emphasizes the team over the leader and explains again and again how this team mentality has allowed MomsRising, and her, to find success as well as maintain a social and family life.
What super power did you discover you had only to realize it was there all the time?
The super power of her family legacy to fight for women's rights.
What advice would you give to your 25 or 30 year old self?
Stick to it.
Check Out the Links Mentioned in This Episode!
The F-Word: Feminism in Jeopardy- Women, Politics, and the Future by Kristin Rowe-Finkbeiner