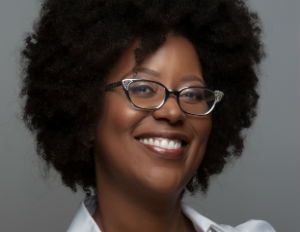 Podcast: Play in new window | Download
While we all hope to be making the best financial decisions, sometimes there are factors at play that we don't take into consideration. Even for those of us that follow all of the financial advice, we forget to incorporate our own backgrounds and decision-making processes into the equation. According to Financial Behavioralist Jacquette Timmons, to achieve the greatest financial success, we ought to examine our behaviors and habits around decision-making if we want to truly get to the root of our relationships with money.
Jacquette Timmons is a financial behaviorist, founder of Sterling Investment Management, Inc. (a financial coaching and education company), and the author of Financial Intimacy: How to Create a Healthy Relationship with Your Money and Your Mate. Through coaching (for singles and couples), training (for corporations and non-profits), speaking and writing, she helps her clients figure out the best actions to take and choices to make to ensure their money is working for them. Jacquette's work has been featured on "Good Morning America," CNN, HLN, FOX, Black Enterprise, NPR, and the Wall Street Journal. Today I speak with Jacquette about identifying what factors influence the choices we make around money, examining and adjusting those factors to make the best decisions possible, communicating with your partner to make sure you're on the same page with finances, and being true to yourself and working with your strengths.
Give me access to Jacquette's Financial Wheel!
What You'll Discover in This Episode:
How to open up conversations about money-making decisions with your business or romantic partner

What sort of questions to ask your romantic partner to learn how they handle money

How to balance your personal financial goals, your partner's goals, and your combined goals so you can achieve all of them successfully
Give me access to Jacquette's Financial Wheel!
More About Jacquette
Jacquette's interest in individuals' behaviors around money arose from her days working in Wall Street. Specifically, she was interested in those moments when investors caused a loss of money for a client or themselves. Investors who seemed level-headed and confident in the workplace sometimes displayed entirely different personalities when times got tough. For some, this would lead to further loss or bad decision making around money. Jacquette was intrigued by this relationship between money and emotions, and realized that examining behavior and habits around money is extremely important for making sound financial decisions.
This is especially important, Jacquette explains, when it comes to business and romantic partners. Time and time again she has seen partners move forward together financially without ever discussing their individual feelings and opinions about how to handle about money. "There's an unspoken assumption that (your partner) thinks the way you think about money," she explains. This isn't necessarily true, but it is often when there are hard times financially that those differing views surface and cause problems. She encourages couples to talk about money early on, before the issues arise, so they can find a middle ground. Jacquette also encourages individuals to not lose sight of their personal goals as they enter into relationships. "Just because you've become a couple doesn't mean that you're individual goals have gone away." Through conversation and compromise, you can determine which of those goals are yours, your partners, and the both of yours as a unit.
Jacquette emphasizes clear, authentic communication; something she emulates in her personal life. At times, Jacquette has tried to direct her career onto the path she thought she was supposed to take, rather than embracing her natural skill set. When she began her own business, for example, she started out doing investment management with some investment educational talks on the side. As her business went along, she found herself struggling with the investment management aspect of the work. Finally she realized that not only did she excel more in the investment education side, she was "astounded (to see that she) was making more money from investment education rather than investment management." Jacquette realizes now that she had some internal voice telling her, "if it's too easy, I don't deserve it." She can now see from her own mistakes that we ought to be working from our strengths, rather than rejecting them, and she teaches her clients to take the same steps from this experience.
Check Out the Links Mentioned in This Episode!
Perfect Joy: 30 Days with Francis of Assisi by Kerry Walters
Financial Intimacy: How to Create a Healthy Relationship with Your Money and Your Mate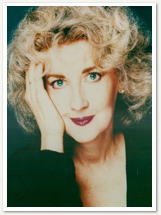 Podcast: Play in new window | Download
Many of us yearn for a creative outlet, but we just don't know where to start. Perhaps we've tried drawing classes or attempted to journal but it just won't stick. Or we will have an idea for a creative project and won't get around to doing it. You're not alone. Even world-renowned artist and bestselling author Julia Cameron experiencing this distress, and today she shares some of her secrets to accessing creativity and coming into your authentic self!
Julia is author of bestsellers The Artist's Way, Finding Water, The Vein of Gold, Walking in this World and The Right to Write, which are taught in universities, churches, human potential centers and even in tiny clusters deep in the jungles of Panama. Julia also has extensive film and theater credits, which include such diverse work as Miami Vice and the prize-winning romantic comedy God's Will, which she both wrote and directed. She is recognized as the founder of a new human potential movement that has enabled millions to realize their creative dreams. Today I speak with Julia about her creative process, listening to your inner voice, and achieving what you want through perseverance, discipline and authenticity.
Get the FREE Artist's Dates exerpt from Julia Cameron!
What You'll Discover in This Episode
Three actions you can take every day to start accessing your inner creative self
How to schedule creative time into your day, even with children
Tips to help you overcome a creative 'hump' and begin using creative thought, in your daily life, hobbies or business
Get the FREE Artist's Dates exerpt from Julia Cameron!
More About Julia
Julia's passion for creative expression began at a young age. When she attended college at Georgetown University, she felt called to write poetry and sought to be an English Major. In the 1960's a literary career was not a traditional path for women, and Julia was met with barriers and discouragement again and again. When she wasn't allowed to study English at the College of Arts and Sciences she started a women's lib chapter at Georgetown. This movement ultimately led to Julia, along with seven other women, to be the first female graduates from the College of Arts and Sciences in 1970.
This perseverance has been both a conscious and unconscious theme throughout Julia's life and career. There have been many obstacles Julia has had to overcome throughout her career as a woman writer and artist, but she admits that the discipline is something innate within her; she can't help it. She also can't help from writing; she finds that she is irritable and on edge when she is not in the midst of a creative project.
I caught Julia at one of those 'difficult places' when she isn't quite sure what the next project will be. While it is not a comfortable state, it is a crucial time in Julia's creative process. When she has no projects on the forefront she dedicates herself to 'prayer through writing.' She writes to her muse seeking out help, in the form of her ritual morning journal writing, or morning pages, and listens to see what that response is. Julia finds that she is often resistant to whatever it is that comes up. She will allow herself procrastinate on acting, dwelling in anxiety for a few more days before doing what she knows she must and listening to her inner voice, an experience I think we can all relate to.
Julia's most recent projects include a play and the completion of her newest book, It's Never Too Late to Begin Again: Creativity at Midlife and Beyond, co-written with Emma Lively. This book introduces a fourth creative ritual into those described in previous books (morning pages, artist's date, and weekly walk), that of memoir writing. While aimed at an audience in the retirement stage of life, the tools Julia describes can be used at any age.
What super power did you discover you had only to realize it was there all the time?
Perseverance.
What advice would you give to your 25 or 30 year old self?
Start writing morning pages.
Check Out The Links Mentioned in This Episode!
Julia Cameron's New Book, It's Never Too Late to Begin Again: Creativity at Midlife and Beyond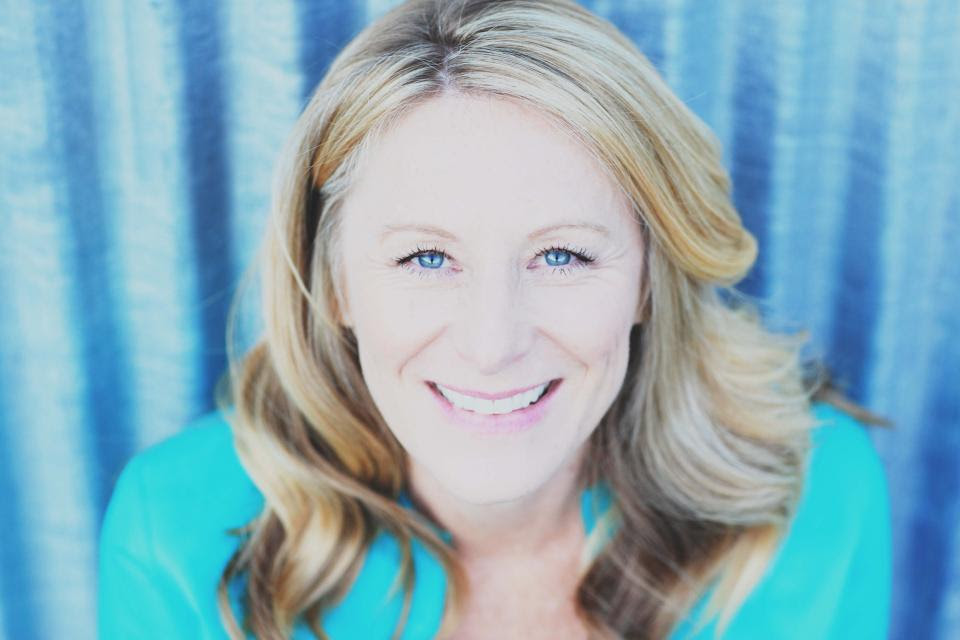 Podcast: Play in new window | Download
Mindfulness to Achieve Financial and Spiritual Wealth
As entrepreneurs we all inevitably have financial gain in the forefront of ours minds. Money is a major player in our decisions and choices as we move our businesses forward, whether we'd like to admit it or not. But as we move toward financial goals, many of us find our sense of spiritual wellbeing to be sacrificed. Isn't it a contradiction to seek out material success when we also want to follow the spiritual advice that emphasizes a simplistic, non-materialistic lifestyle? Or is it possible to have them both?
Today I speak with Mindful Wealth Coach Leisa Peterson about just that. Leisa is self-made millionaire, a mom, wife, transformational business coach, educator and retreat facilitator. In her business WealthClinic, she specializes in coaching entrepreneurs who are ready to take their profits to a new level while at the same time creating greater joy, fulfillment, and inner prosperity for themselves. Leisa blogs about money and mindfulness for the Huffington Post, has a top-chart podcast on iTunes and is currently writing a book called Breaking Free of Scarcity Mindset: How to overcome not enough to create a business of plenty.
Get my FREE "Wealth Flower Worksheet" now!
What You'll Discover in This Episode:
Why it is that when we pursue our passion we don't necessarily make money, and how to work around this
Suggestions for financial steps to take to lead to a successful business
How you can be mindful in spending and handling money
How you can both have financial success and spiritual abundance
  More About Leisa
Leisa achieved a goal that many of us dream of: she was a self-made millionaire by her mid-thirties. She has always been a go-getter, never content to wait around for success to come to her. However, when she reached her financial goals there was no sigh of relief or sense of celebration. Instead, all she felt was a need to hold onto her money and a fear of losing it. This experience revealed to her that part of her motivation to attain wealth came from a desire to find self-worth. It was then that Leisa realized that she needed to change her mindset, focus on her relationship with herself, and make a career change.   Prior to starting WealthClinic, Leisa worked in finance for twenty-two years. Following a family tragedy in 1999 she turned toward spiritual guidance through meditation and mindfulness. As her spiritual practice deepened, she began to look at the way that we as a society interact with money in so many negative ways. We hoard it, we make dumb decisions with it, and we sacrifice our joy and relationships for it. As she reflected on her own relationships around money, she began to see that if mindfulness could be applied to our feelings around money, then perhaps we could shed those negative impulses and pursue our financial goals in a healthy, mindful way.
  Get my FREE "Wealth Flower Worksheet" now!
Today Leisa works from her heart and uses her intuition to make genuine connections with her clients. She works with established and new entrepreneurs alike, and helps them to align their personal beliefs with their financial goals to get more out of their lives and businesses. Leisa comes from the perspective that we can't just fix one part of our lives, we need to seek out balance in every area in order to have fulfillment. She works with her clients to find their strengths, weaknesses, and make a plan to bring them all into alignment.
Leisa's personal journey includes a deep relationship with self, something she realized she needed to develop if she were to help others. Self-acceptance is a huge part of the self-work that Leisa has undergone, and she emphasizes the importance of self-acceptance to her clients in her consulting work. Without self-acceptance we are constantly in a state of self-doubt and life with a scarcity mentality: fearful that we will lose what we have instead of enjoying our lives. When we live mindfully and with self-acceptance, Leisa explains, we can find wealth in every facet of our lives.
Describe one personal habit that contributes to your well-being:
Noticing when I'm in resistance to something.
What super power did you discover you had only to realize it was there all the time?
Empathy
What advice would you give to your 25 or 30 year old self?
Practice self-love and acceptance.
Check Out the Links Mentioned in This Episode!