Posts Tagged 'mindfulness'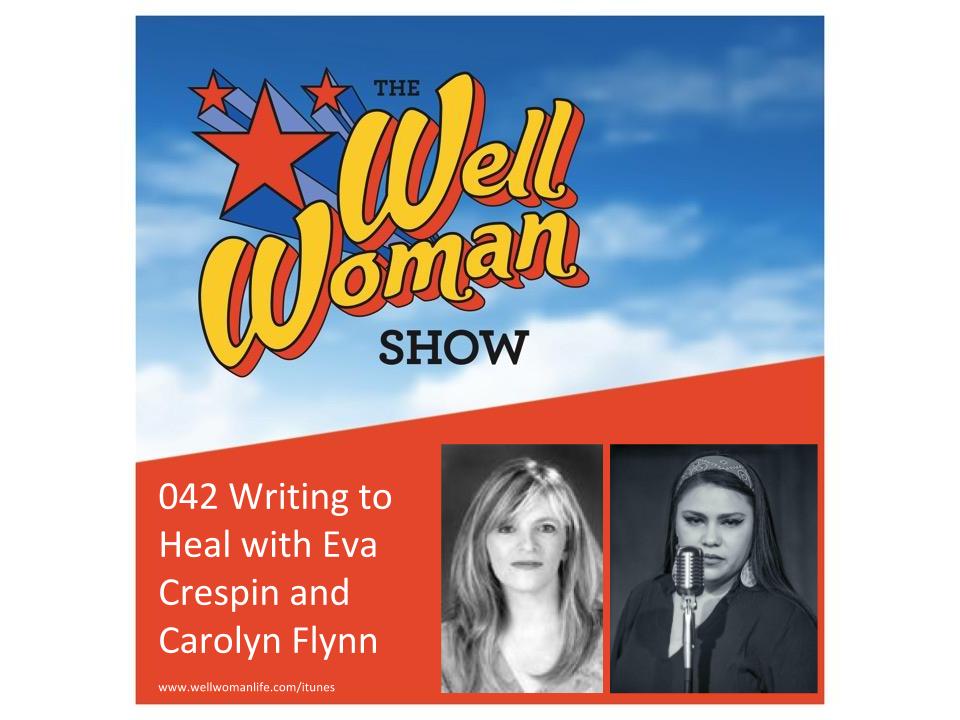 Podcast: Play in new window | Download
When difficulty arises, what is your first instinct? Most likely, you seek out ways to overcome or solve the problem. You make a plan, take action, and leave it behind you. While this approach alleviates the problem on the surface, sometimes there are deeper emotional repercussions that remain. For poet Eva Crespin and writer Carolyn Flynn, writing about personal experience can be the way to access and heal those deeper issues.
In this episode, I speak with Eva Crespin and Carolyn Flynn. Eva Crespin is an Albuquerque-based poet and slam poet. Eva has been writing and performing poetry since age twelve and has traveled around the US performing her slam poems. She has won numerous awards, and is admired for having created poems around emotionally heavy topics at such a young age. Carolyn Flynn is a writer and editor who has worked for such publications and institutes as SAGE Magazine, The Albuquerque Journal, and The University of New Mexico. Carolyn is a seven-time published author, TEDxWomen speaker and winner of the 2014 Rick  Bass/Montana Prize for Fiction, and the owner of SoulFire Studios LLC, which nurtures authors, business-minded artisans and creative entrepreneurs.  Today I talk with Eva and Carolyn about how they came to use writing as an emotional tool, how writing has advanced and shaped both of their lives and careers, and how beginners can start using writing as a tool to better know themselves.
What You'll Discover in This Episode
How writing can help you figure out your true goals

Why women tend to play it safe or hold back, and what you can do to overcome that habit

How writing can be used to heal, and how you can start to use it for growth today
More About Eva and Carolyn
Eva Crespin came to writing at a young age. She used writing and performing as a way to process the world around her and work through difficulties she had faced. For example, after her father passed away, writing slam poems about her relationship with him allowed her to "to forgive him without him physically being here." "Writing the poem is helpful," she explains, but "there's something about sharing that's even more helpful to forgive and heal." For Eva, sharing her work creates a deeper sense of healing and connectivity, because in accessing and sharing her emotions, she is able to help others who have had similar experiences to process theirs.
According to Carolyn Flynn, once a person learns how to write to heal it becomes a very intuitive, natural process. She suggests that "too often we stay on the surface of life" and you "may wake up one day to realize you've chased after something that you don't actually really want." Mindful writing is a way to overcome this cycle, discover your deep, authentic desires, and begin to develop a relationship with them. Carolyn suggests that writing for healing is particularly important for women. She says that "women have so much more voice and power than at any other time in history," however, "we're still not the dominant culture." We are sometimes silenced or tossed aside, and for that reason "it's even more important for women to have that self knowledge." For both Eva and Carolyn, writing is the best and easiest way to access that self knowledge.
Check Out the Links Mentioned in This Episode!