Posts Tagged 'Merle Lefkoff'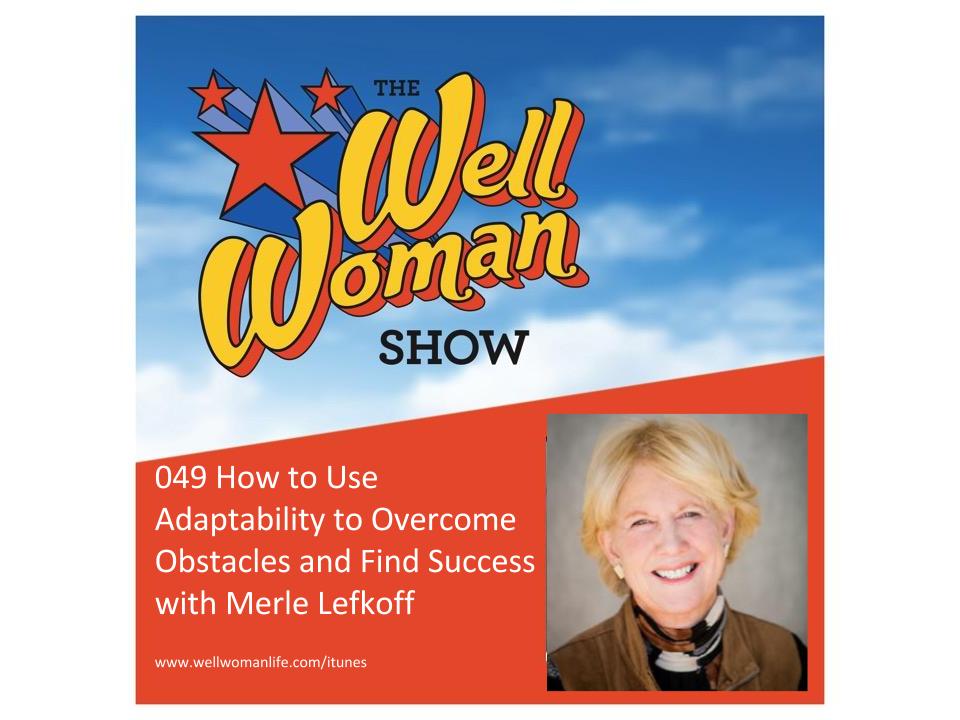 Podcast: Play in new window | Download
Many of us have been raised to think that the way to get ahead is to make a plan. Schedule, structure, and plan if you want to succeed. While thinking of the future is important, we no longer live in such a rigid, structured world. Information develops and changes rapidly, so much so that a plan that may have made sense yesterday no longer makes sense today. According to social change entrepreneur Merle Lefkoff, we ought to be more flexible in the ways we look at problem solving if we want to get ahead in today's fast-paced world. How can we do this? By changing the way we think about problems, she explains. Instead of viewing challenges and our relationships to them as one-dimensional, we ought to recognize the complex networks and systems that contribute to their development.
In this episode I speak with Merle Lefkoff, a social change entrepreneur whose practice is devoted to the application of nonlinear complex systems thinking to whole system change. Merle holds a Ph.D. in Political Science from Emory University in Atlanta, Georgia, USA and has been a mediator, facilitator, and leadership trainer in conflict zones around the world. Merle received a research appointment as Guest Scientist and Affiliate of the Center for Non-Linear Studies at Los Alamos National Laboratory, where she worked with computer scientists, physicists and mathematicians exploring in computer simulations how groups form collective identity.  She is Founder and CEO of the Center for Emergent Diplomacy which applies the self-organizing power of Complexity Science to global policy agendas in order to reach resilient and collaborative agreements that address the critical issues of our time. Merle and I talk about how we can view problems as complex systems, how we can use adaptability and flexibility to overcome them, and why this is a particularly important and intuitive relationship for women.
Get Giovanna's FREE worksheet -Communicate My Purpose!
What You'll Discover in This Episode
Merle's recommendations for getting your kids involved in political thought and activity

How you can change your perspective to incorporate a centering morning routine into your day

How you can use adaptive solution finding, role sharing, and flexibility to overcome any challenge
More About Merle
As a social change entrepreneur who studies complex adaptive systems, Merle is accustomed to studying humans' responses to change. She notices that in recent years in social science, there's been an interest in embracing the notion that "change is happening constantly, evolution is happening constantly." What this has led to is greater fluidity in roles, or role sharing. While historically one person may maintain one career title their entire lives, in today's world people jump around in titles, roles, and careers. And this is a useful thing, she explains. With so many morphing challenges arising all of the time, "being as adaptive as possible" is the only real way to succeed.
As a woman working in social sciences, Merle is thrilled by this shift. She suggests, "women have always collaborated in these ways. Now we have scientific validation of these models." Merle sees this movement as a sign of a shift toward a more feminine presence in the corporate world on a large scale. Since the notions of role sharing and flexibility are strongly associated with feminine approaches to overcoming obstacles, it only makes sense to include more feminine thinking, and therefore more females, in the workplace. She sees that "small changes can change the whole system," and "one of the ways these organizations can move [these changes] along is by letting women rise to the top."
Check Out the Links Mentioned in This Episode!
All The Light We Cannot See by Anthony Doerr
Merle Lefkoff and Complex Adaptive Systems