Posts Tagged 'mentorship'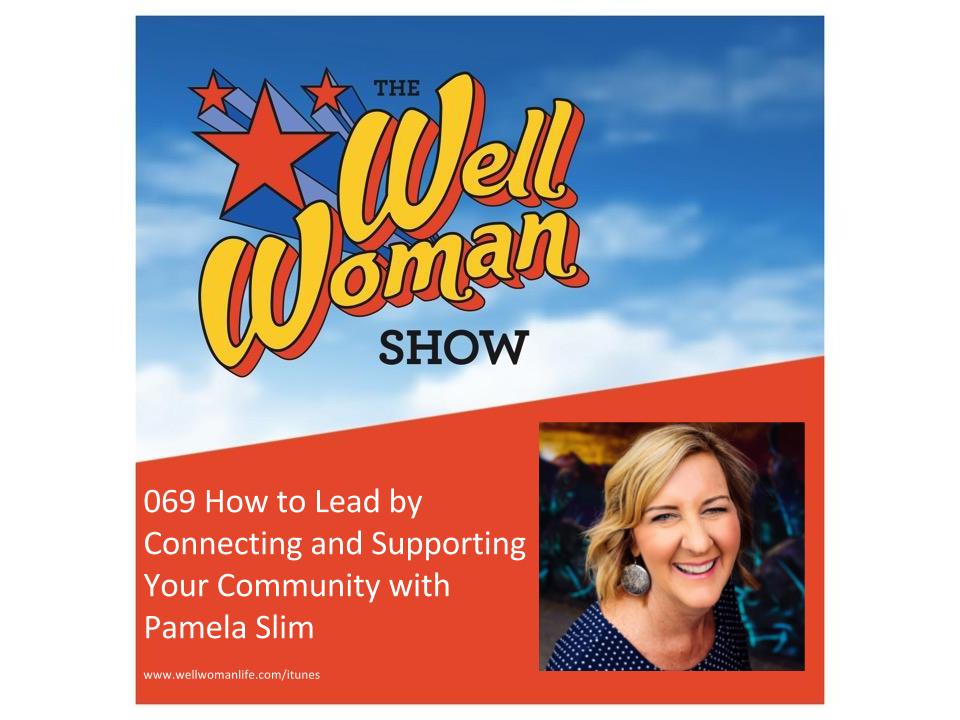 Podcast: Play in new window | Download
When we think of community building, we often envision the end product, which likely includes the organizing and inclusion of people from all different walks of life around an issue or a sense of unification. What is missing from that vision is the most important part of community building; the process of getting there. According to community organizer and business incubator Pamela Slim, the are often good, logical reasons that communities tend to resist the change or openness necessary to bring a community together. From her perspective, the most important way of overcoming this resistance is not to sell yourself to the community, but sell the community to itself. Find the needs of the various community members, listen to why those needs are not being met, and provide the resources so that individuals can connect with one another, instead of taking over as authority.
Pamela Slim is an award-winning author, speaker and leader. She spent the first 10 years of her solo practice as a consultant to large corporations such as Hewlett-Packard, Charles Schwab and Cisco Systems, where she worked with thousands of employees, managers and executives. In 2005, she started the Escape from Cubicle Nation blog, which became one of the top career and business sites on the web. She has coached thousands of budding entrepreneurs, in businesses ranging from martial art studios to software start ups. Her latest book, Body of Work, was released with Penguin Portfolio in January 2014. In this episode, Pamela and I talk about why it is so important to have diversity in leadership positions, why pushing your ideas on a community is bound to fail, and how she puts authority in the hands of the community when it comes to community building.
Get the FREE Craft Your Leadership Identity
WhatYou'll Discover in This Episode
How to focus on what a community needs rather than what you can offer and why this is important

Pamela's tips for applying successful community organizing tactics to a business

Why it is so important to have diversity in leadership positions, and how you can encourage this to happen
Get the FREE Craft Your Leadership Identity
More About Pamela
Pamela has been working in organizing all of her professional life. In her experiences as a consultant and a community organizer, one of the biggest takeaway she has learned is that you will find much more success if you address the needs of the community, rather than try to sell yourself to them. "If it's just about you, its a hollow message," she explains preferring to "teach leadership capacity for the people I work with." She explains that if you try to be the leader of the community, the people that you serve will look to a mentor to have all the answers." This then fails to achieve the goal of empowering the community, plus it will likely lead to failure once you, the leader, step away.
Instead, Pamela suggests that we look at community building from the perspective of the community members. "You always want to ask: who is here, who is not here, why aren't they here, what can we do in order to make them feel more welcome." She notes that a common mistake community builders make is to focus on demographics, rather than individual experiences. "instead of talking about diversity and inclusion," she says, "talk about normalizing." Understandably, community members won't feel welcome if they are constantly reminded of their diversity. When we normalize who is actually here, people begin to feel more included, welcome, and valued.
Check Out the Links Mentioned in This Episode!
The Year of Yes by Shonda Rhimes
How to Be Everything by Emilie Wapnik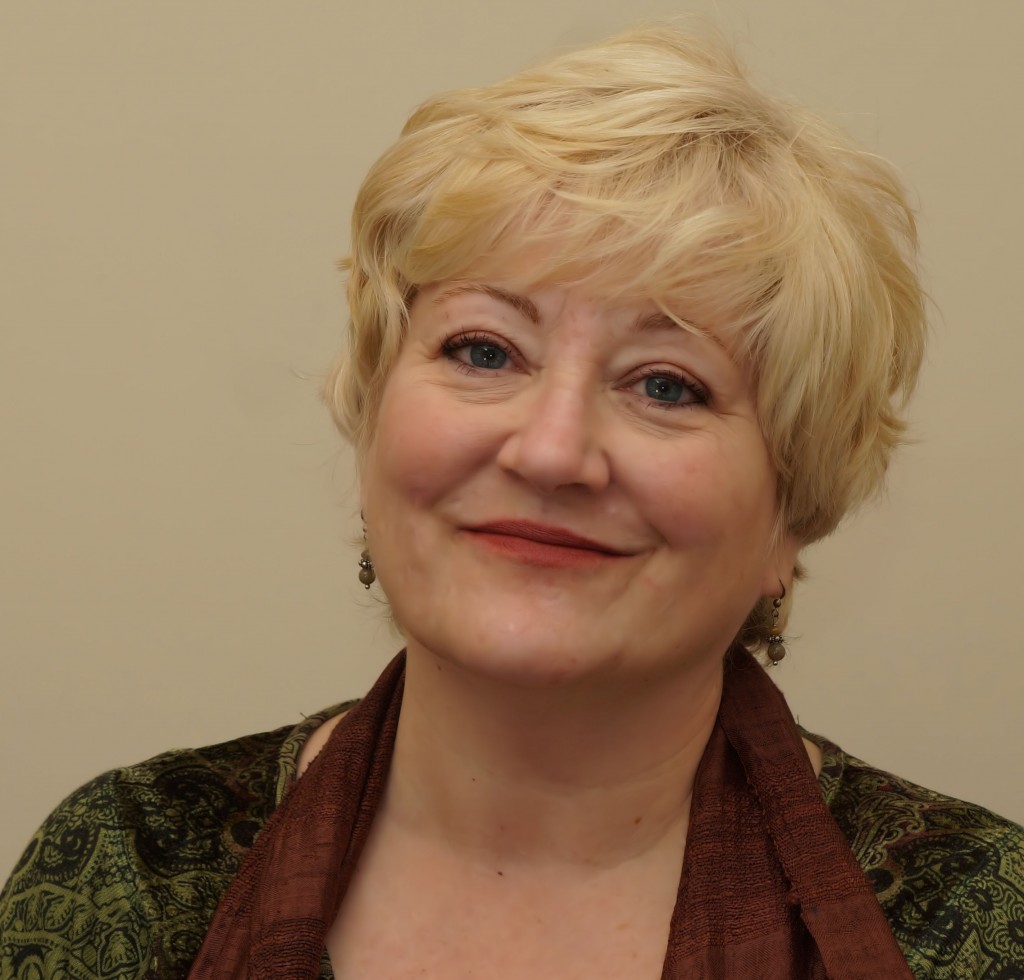 Podcast: Play in new window | Download
While most educational settings are defined by the traditional classroom model, this isn't the only modem of learning. Perhaps you learn better with auditory stimulation, learning by doing, or one-on-one training. The reality is that few of us naturally do our best in the traditional learning environment, but unfortunately that is essentially the only learning model that is offered, both in academic and business training settings.
According to Myra Travin, many individuals as well as large-scale businesses would be much more successful if they adopted a mentorship model. To Myra, this is a more female way of learning. Since men dominate so many business sectors, this female inspired mentor-mentee learning approach is rarely implemented.
Get the FREE "Five Killer Tips For Women Who Want Great Mentors"
Today I speak with Myra Travin, author of "School of You: Stop the Overload, Become a Guerrilla Learner and Change Your Life," LX designer and technical coach, assisting organizations to be more resilient, creative, and supportive of the teams they are promoted to manage. Myra recently spoke at South by Southwest and will soon be presenting at the ICF Prism Awards about technical coaching: the Flow-Shift model. Today I talk with Myra about the benefits of coaching, how a woman's intuitive perspective can aid companies in achieving success, and how she envisions the future of artificial intelligence.
What You'll Discover in This Episode
How a mentor will benefit you and help you achieve your goals
How you can use your strengths as a woman to advance your business, entrepreneurial goals, or the company for whom you work
The right mentor 'fit' for you and how you can find her or him
What you as a woman can bring to a company or startup that would otherwise be lacking
Get the FREE "Five Killer Tips For Women Who Want Great Mentors"
More About Myra
Myra calls herself an "Educational Futurist." This means she believes that as we develop artificial intelligence, education, mentorship, and connection will become integral to our functioning with this new intelligence. This emphasis on relational learning is at the core of her work. Myra views her path to be to find ways to include the female inclination toward relational learning and teaching into the tech world. And she is a unique voice in the tech industry. Women are highly underrepresented in startups, and Myra believes this is to the detriment of the tech industry as "women have something that is essential for the success of an organization." She suggests that women have a very humanistic way of looking at the world, and her tech work attests to this.
Taking this concept to a more personalized level, Myra believes that education model would benefit from a more female, relationship transformation. Currently, large companies tend to value individual contributions and attainment of money, rather than valuing all employees and encouraging a sense of connectedness. This also hinders the possible development of mentor/mentee relationships, leading overall to less satisfaction in the workplace and failure to maintain employee retention. Myra feels that these issues could be overcome if we can teach the tech world and companies to value women's contributions. The economy would expand in ways not previously seen and we would all benefit, in our jobs and in our general life satisfaction.
Describe one personal habit that contributes to your well-being:
I try to do the next best thing; take it day by day.
What super power did you discover you had only to realize it was there all the time?
Resilience and intuition.
What advice would you give to your 25 or 30 year old self?
Fasten your seatbelt, it's going to be a hilarious ride. You can't imagine. Surf on top of change. Chill and enjoy the ride.
Check Out The Links Mentioned in This Episode!
School of You: Stop the Overload, Become a Guerrilla Learner and Change Your Life
International Coach Federation
Get the FREE "Five Killer Tips For Women Who Want Great Mentors"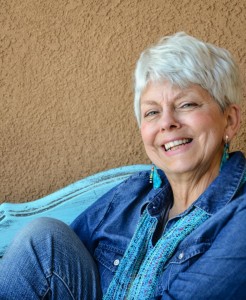 Podcast: Play in new window | Download
Do you ever feel as though you surrender your own needs for the sake of others, and don't get anything in return? Or perhaps you've experienced the frustration of putting your whole self into a project or idea, and the credit goes to someone else?
For many of us, there is a tension between realizing our dreams that we so deeply desire, and being the 'good girl' we've often been told to be; helpful, giving, and accommodating. According to women's empowerment advocate Robin Anderson, when we put others before ourselves it is not merely frustrating; it is actually an act of surrendering our power. There are many ways in which people, especially women, have been programmed to do this everyday. Thankfully, Robin explains that there are very easy fixes to reclaim your power and, as she puts it, becoming who you were meant to be.
On the show I speak with Robin Anderson, women's empowerment advocate, author, former teacher, and Certified Professional Life Coach. Robin worked for many years as a teacher before realizing her calling to help women realize their potential and inner strength. She has worked to counter gender discrimination at the University level and developed a mentoring program for women to gain skills in their selected career fields. Today I talk with Robin about putting her needs to the side for others, learning to own her ideas when others tried to claim them, and helping women to replace self-doubt with self-love and power.
Get my FREE worksheet to identify my power leaks now!
What You'll Discover in This Episode:
How you can reclaim your power to strengthen your sense of self and your success in relationships, business, and love
Ways you are unconsciously giving away your power, and what you can do to break those habits
How you can ensure that you get credit for the ideas that you produce
How you can make yourself a priority and still take care of those around you, and why it is so important to do so
Get my FREE worksheet to identify my power leaks now!
More About Robin
Robin's professional career began in education. It was not her dream to become a teacher, but in her young adulthood a woman was expected to put her needs aside for the sake of her husband's professional pursuits. Luckily, her husband was eventually offered a position at a University, which gave Robin access to jobs at the University. She soon left teaching to work in University administration, where she joined numerous educational boards, often as the only female board member.
As a board member Robin found that if she didn't claim her ideas as her own, other board members would take credit. Rather than fall silent when this occurred, Robin spoke up and defended her positions. She saw the need to bring more female perspectives into these influential boards, and took this on as her role. She helped to develop a report that revealed gender inequalities in staffing, and began a mentoring program for women to gain access to skills in their chosen career fields.
Today Robin works with women to examine the ways in which they give up 'power' in subtle ways. Examples are when women say no when they really mean yes, or begin a sentence with an apology. From her personal and professional experience, Robin knows that many women have untapped potential, and she works to help them realize and own it.
Describe one personal habit that contributes to your well-being:
I monitor what I eat and I exercise.
What super power did you discover you had only to realize it was there all the time?
I've always been a champion for girls.
Check Out The Links Mentioned in This Episode!
Reclaim Your Power: Become Who You Were Meant to Be