Posts Tagged 'Matie Fricker'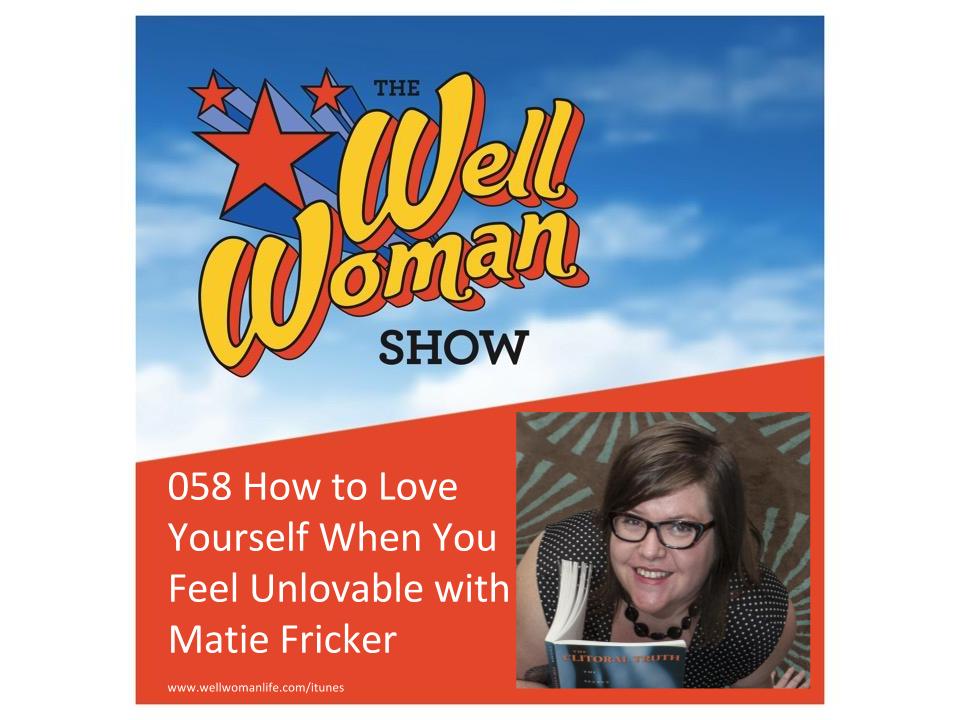 Podcast: Play in new window | Download
Self-love can take on many meanings. It can convey self care, nurturing self-confidence, embracing selfishness, or it can even taken on a sexual meaning. For Self Serve owner Matie Fricker, these meanings are fluid and interconnected. After ten years of owning and running a successful adult shop and resource center while always working to make mental, emotional, and physical health a priority, Matie understands that all of these definitions are integral to self-love. Nonetheless, she sees that sexual self care is often one of the most overlooked for reasons such as taboo, shame, or lack of access to education and resources.
My guest today is Matie Fricker. Matie is owner of Self Serve, a sex-positive, health- and education-focused adult shop and resource center. Matie has been awarded the 2008 Tough Cookie Award from the National Association for Women Business Owners, Best Sexy Shop in ABQ's Alibi Weekly Newspaper for 8 years and Albuquerque Pride's Outstanding Retail Store Award. One of her proudest accomplishments was causing Rush Limbaugh to say "female orgasm" on-air multiple times. In this episode Matie and I talk about how to care for yourself even when you feel unlovable, why it's important to allow yourself to have self-doubt days, and how her definition of success has evolved throughout her career.
Get the FREE Yes, No, Maybe Checklist!
What You'll Discover in this Episode
How to prioritize self care even when you are feeling unlovable

Why it is important to honor and heal your relationship with your body if you want to make an impact in matters outside of yourself

How concepts around sex and concepts around social justice are interrelated
More About Matie
Before opening Self Serve, Matie was headed for a career in law. At the time she was "killing herself to be acceptable" so she gave herself permission to take a job at a sex shop as an escape from the pressures of law school. When she went to work, it "opened up my heart… I saw lives change." But Matie was conflicted- was she really going to drop out of law school to work in a sex shop? Her sister gave her the sage advice that helped make the answer clear: "what can you do for hours and hours and feel like minutes pass?"
"People are so surprised that [Self Serve] is so nice," she explains, "as if sexuality is something that we don't deserve nice things around." For her working means that she gets to help people "honor our sexuality as being a part of ourselves and our wholeness." This concept is important in every facet of our lives. We know that self care must come first in order for us to live our lives and make a difference as much as possible, so why would sexual health and acceptance be excluded? "If we're not embodied we can't fight the fights we need to in the world."
Running a sex shop, Matie is intimate with issues around body positivity and body shaming in our culture. She takes an unusual stance on body image. She tells people they ought to "give yourself permission to not love your body… if you hate your body today, go ahead." She sees that shaming yourself for not having a positive body image is simply creating more shame rather than inspiring body positivity itself. Instead, she suggests that even if you don't feel lovable, "show up for yourself as if you are lovable." "Big picture," she explains, "you are worthy of being loved whether you love yourself or not."
Get the FREE Yes, No, Maybe Checklist!
Check Out the Links Mentioned in this Episode!
What You Really Really Want by Jaclyn Friedman
When Things Fall Apart by Pema Chodron