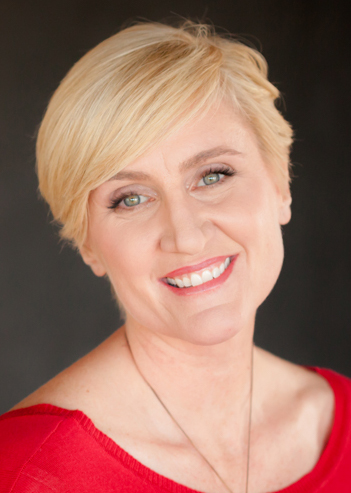 Podcast: Play in new window | Download
Do you ever find yourself at home after a long day of work, trying to tend to self-care, and realize that in your head you are still at the office? Or you'll be with your children and family, thinking about your next to-do list or ruminating on an argument from earlier in the day? For better or worse, we live in an incredibly busy, action-focused world. As a result we've grown to think that constant activity is the best way to function. What's more, we essentially don't know how to turn off our mind from 'doing.' Even in our down time our minds haven't 'turned off.'
According to mindfulness meditation instructor Michelle DuVal, how we relate to our lives and those around us is directly dependent on the state of our mind. An unhealthy diet and lack of exercise leads to bad health and a body that doesn't function at 100%; shouldn't the same be true for the health and efficiency of the mind? While we put serious attention on our physical wellbeing; our health, our hygiene, our fitness; we often forget about out the health of the mind. By dedicating care to the state of our mind, Michelle explains, we can live fuller, more present lives. Join me in my conversation with Michelle as she explains what mindfulness is, why it is important, and how anyone and everyone can incorporate it into his or her life.
In This Episode You'll Discover:
– The differences and definitions of mindfulness and meditation
– How you can include this practice in your day-to-day activities, such as in the grocery store or at the dinner table
– The first steps to including mindfulness in your life, each day
– How to get your kids to meditate and how mindfulness can enhance your ability to appreciate the time you have with your family and loved ones
Get my FREE Mini Meditations now!What do we mean when we say mindfulness and being present? In the average day the majority of our thinking is spent rehashing the past or planning and focusing on the future; very rarely are we actually present, moment-by-moment. Our mind can only be in one place at a time, so if we are focusing on the past or the future we are not truly aware of the present. Why is this important? Because it allows you to handle every moment as it comes, instead of reacting based on past experiences or expectations. Mindfulness meditation can improve resiliency and mental focus and give you the tools to thoughtful instead of reactive throughout your day. While mindful meditation used to be met with raised brows, many studies have confirmed that this practice yields tangible, positive results. More About Michelle DuVal Michelle turned to mindfulness meditation after the stress of her nine-to-five job began to cause stress-related health issues. While she had always been encouraged to practice mindful meditation by her father, the founder of the Mindful Center, she was only able to find value in it through her own experiences with stress management. She quickly came to see the positive results of mindful meditation, and today she is the director of The Mindful Center. The mindfulness techniques that Michelle teaches lead to increased resiliency, decreased reactivity, mental focus maintenance throughout the day. I think anyone would gladly seek out those results, and Michelle has found that businesses and institutes have found these tools particularly useful. In addition to running trainings and workshops at The Mindful Center, Michelle provides onsite mindful trainings in clinical settings, such as hospitals, in corporate environments, and in schools. In all of these settings, stress and can pile up, and Michelle provides tools that individuals can use both in and out of the workplace. Today Michelle practices mindful meditation daily, in both a sitting practice and in her day-to-day life, such as at the grocery store or at the dinner table with her twin three-year-olds. She admits that balancing her various roles – mother, The Mindful Center director, and wife – is not easy, but her biggest self-care practice is, you guessed it, mindful meditation. She explains how she uses this practice to be present with her children and family, and how it gives her strength and energy to balance everything on her plate. In this Episode, Michelle and I discuss the basics of mindfulness meditation, how it improves her day-to-day life, and how you can start. She gives tips and advice applicable for newbie meditators and experts alike and shares her secrets for utilizing this tool in everyday settings, such as while doing her weekly shopping or when she's overwhelmed as a business director or mother.
Check Out the Links Mentioned in this Episode!
Themindfulcenter.com
Mindfulness Program at UNM Center for Life
Mindfulness Meditation Programs at APS