Posts Tagged 'gender equality'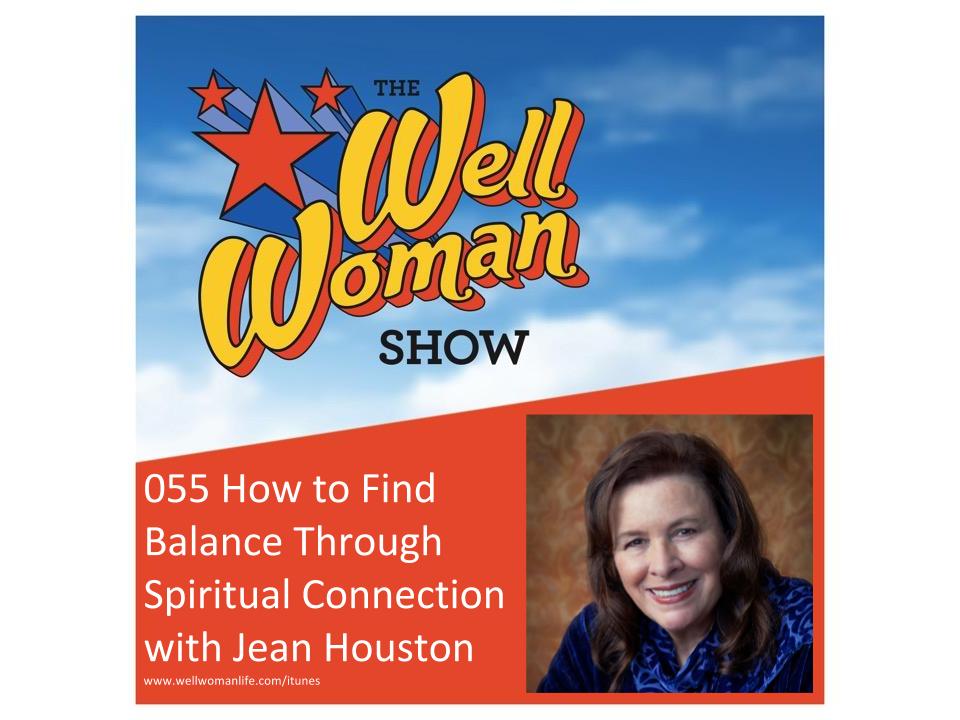 Podcast: Play in new window | Download
In the current political climate, it can feel that there's a split in society. At times, we feel so divided by issues that we can't even start a conversation with someone who disagrees with us. For Foundation for Mind Research founder and renowned spiritual leader Jean Houston, we must find those things that unite us if we want to make progress. And the things that unite us, she explains, are at the core matters of the spirit. We must be able to overlook the specific issues and remember that we are all humans with drive, compassion, and spiritual depth.
My guest on this episode is Jean Houston. Jean is a Ph.D., scholar, philosopher and researcher in Human Capacities. In 1965, along with her husband Dr. Robert Masters, Jean founded The Foundation for Mind Research. She is long regarded as one of the principal founders of the Human Potential Movement. A prolific writer, Jean is the author of 26 books including "Jump Time", " A Passion for the Possible", "Search for the Beloved", "Life Force", and "The Possible Human."  As Advisor to UNICEF in human and cultural development, she has worked around the world helping to implement some of their extensive educational programs. In this episode Jean and I talk about the intersectionality of spirituality and politics, what we can do to use spirituality to connect in our current political climate, the importance of women coming into power, and why community is so important.
What You'll Discover in This Episode
How Jean is able to unite people by focusing on our similarities rather than those things that divide us

How you can explain to others the importance of gender equality and overcome strife and create greater unity

How you can foster a relationship with spirituality, even if you don't consider yourself a particularly spiritual person
More About Jean
As intellectual beings, we have developed and evolved in incredibly complex and self-aware ways. One way that is sometimes overlooked, though, is the immense spiritual capacity that we all have. "We are not encapsulated bags of skin dragging around dreary little egos," she explains. However, when we overlook this potential, we are wasting a source of power and unity and end up existing as "the flight of the alone to the alone."
One way that Jean encourages spiritual unity is through equal treatment of the sexes. She expresses that "the rise of women to full partnership with men" is one of the largest movements of the modern world. As men and women are no longer "under the heavy thumbprint of the patriarchy," there is more freedom for both to explore how they define their existences. She acknowledges that "the releasing of thousands of years of expectations… in a few hundred months" can lead to backlash, but as men and women discover and explore this new reality, they find more freedom and compassion.
Just as with pushback of gender equality, we must approach political conflict with compassion and understanding. She suggests that the potential for spiritual depth that exists within all of us can unify us, and help us to overlook political differences. According to Jean, "we don't just live in the universe, the universe lives in us," and remembering this unified existence is essential to coming together.
Check Out the Links Mentioned in this Episode!

Podcast: Play in new window | Download
What does the word 'feminism' mean to you? Do you struggle over whether or not you identify as a feminist Many of us exemplify feminism in our actions in its true meaning, yet some of us have an aversion to identify with the term due to negative associations. EMILY's List founder Ellen Malcolm has seen the rise and fall and rise again in popularity of the term. To her, the word itself is not as important as fighting for what it really means: equality between men and women. Today I speak with Ellen about how she advocates for gender equality and greater female representation in politics.
My guest today is Ellen Malcolm, founder and board chair of EMILY's List, an organization that seeks to give female political candidates credibility and resources to win by developing a a donor network that encouraged members to contribute to the candidates EMILY's List recommends. Ellen is a veteran Democratic activist and fundraiser who began her career as an organizer at Common Cause and later served as press secretary for the National Women's Political Caucus. In 1980, Ellen went to work at the White House as the press secretary for President Jimmy Carter's special assistant for consumer affairs. Ellen is a recipient of Planned Parenthood Federation of America's Margaret Sanger Award — the organization's highest honor and has been named one of the most influential women in America by Vanity Fair, one of Glamour magazine's Women of the Year, and one of Ladies' Home Journal's 100 Most Important Women in America. Today I speak with Ellen about the changes and challenges EMILY's List has faced over the years, the importance of including female voices in politics, and how she has been able to make real, sustainable change nationally.
Get the FREE worksheet "Well Woman Life Cycle" now!
What You'll Discover in This Episode:
What you can do today to encourage more female and family friendly policies

How Ellen avoids burnout and why she thinks taking a break from work makes her a better, stronger worker

How you can get involved in the political system to make a difference from the inside out
More About Ellen
Ellen has been active in politics since the 60's. After graduating college in 1969 she became involved in the anti-war movement and participated by demonstrating and becoming active in rallies; fighting from the outside. Ellen says she recognizes herself in Bernie Sanders-supporting millennials today. There is dissatisfaction with the way the government is running, and people want change. For Ellen, after trying to change from the outside and having little success, she "decided that I wanted to go inside the system and make a difference." She knew that there was little female representation in politics, and decided to take this on as her challenge.
Ellen began EMILY's List in 1985 to help connect funders with female candidates to ultimately introduce more female voices in to our government. "EMILY's List is an acronym, standing for "Early Money Is Like Yeast" (i.e., it makes the dough rise)," as Ellen recognized that financial backing is the starting point to get women into office. Thirty years later, EMILY's List has seen the election of 11 female governors, 19 Senate members, 110 House of Representative members, over 700 state and local office successes, and the first female presidential candidate.
Today, EMILY's list is proud to have seen such incredible change in a short period of time, but Ellen recognizes that there is still significant work to be done. She suggests the best way to initiate more change is for women to run for office, and she encourages any and all women to consider it.
Describe one personal habit that contributes to your well-being:
Walk my dogs.
What super power did you discover you had only to realize it was there all the time?
Public speaking.
What advice would you give to your 25 or 30 year old self?
Expose yourself to a lot of different things.
Check Out the Links Mentioned in This Episode!
When Women Win by Ellen Malcolm
Born to Run by Bruce Springsteen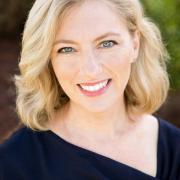 Podcast: Play in new window | Download
Todays topic is Mom Power, and hopefully by then end of this show you will be ready to take action, whether you are a mom or not, whether you have kids at home or not.  If you're invested in raising the next generation of kids as a mom, aunt, grandmother or friend, you'll want to listen up!
My guest today is Kristin Rowe-Finkbeiner, Executive Director/CEO and Co-Founder of MomsRising and she's the author of the Motherhood Manifesto: what America's moms want and what to do about it.
Today I'm going to talk with Kristin about the power of raising the next generation. Whether you're a mom, sister, aunt or grandmother you'll learn about the issues and what you can do to help. That's what this episode is all about.
I talk to Kristin Rowe-Finkbeiner about making time in your busy schedule, juggling things, realizing that you can't do everything, working in a team so you're not alone, having lots of partners, finding mentors, and also embracing failure.
And, the free give away today is a worksheet I developed called "The Elements of a Well Woman Life" and listeners can download it here. Get the FREE worksheet "Four Elements of a Well Woman Life" now!
I love the worksheet because it offers a quickie self assessment so you can see where you are with the necessary building blocks and outcome areas for all Well Women. I'm thinking about doing a bonus episode dedicated to this topic so stay tuned for details about that.
Get the FREE worksheet "Four Elements of a Well Woman Life" now!
Motherhood in America
When we reflect on the state of women say, one hundred years ago, it is clear that phenomenal progress has been made toward gender equality. So much has changed and improved to make opportunities more accessible for women that many of us don't feel that gender equality is an issue anymore; it's a problem of the past. However, when you take a look at stats in areas such as pay equality and healthcare accommodations, women, and in particular, mothers, come out on the bottom. Many people aren't aware of these inequalities until they affect us directly as women, wives, or mothers.
For Kristen Rowe-Finkbeiner, Director, CEO and Co-Founder of Moms Rising, that realization didn't happen until she became a mother, trying to balance her career with the care of an ill child. She suddenly saw that women are discriminated against for fulfilling one of the most important roles a person can undertake: motherhood. This realization led her to embark on a journey to fight for women's and mother's rights that has led to a thriving nationwide movement.
Today I talk with Kristin Rowe-Finkbeiner about her journey to creating MomsRising, the work that MomsRising does and how she runs a successful business and finds time for friends, family, and herself.
What You'll Discover in This Episode:
Some of the issues that MomsRising tackles, and why they matter to you
How MomsRising's work has led to changes on the national scale, and how you can contribute to their work
Kristin's advice for creating a successful national business, including tips on working with others and bringing together great minds for a greater whole
More About Kristin Rowe-Finkbeiner
Prior to founding MomsRising Kristin had worked in environment science. In that field, gender inequality didn't come up regularly, so she was able to balance her roles as career person and wife fairly smoothly. Only after the birth of her son did it become clear to her that there is something wrong with the treatment of mothers in our country. As she looked more closely at the issue she came to see that not only are there serious barriers for women to maintain a reasonable income while mothering; women are actually discriminated against for being mothers. While she had to leave her job to be a full-time at-home mom, she realized that was lucky. For women who do not have a supportive partner or health insurance, motherhood means poverty. She recalls looking at a ring on her hand, a family heirloom passed down from her mother and her mothers' mother before her, and feeling a calling to band together with other women and work for women's rights around this issue.
Today Kristin functions as the Executive Director and CEO at MomsRising. The work she has contributed has led to policy changes such as the banning of junk food from school lunches, the development of laws protecting pregnant workers, and advancements in affordable childcare. MomsRising enacts changes through four avenues:
Bringing the voices and real world experiences of women and mothers straight to local, state, and nation's leaders
Amplifying women's voices and policy issues in the national dialogue & in the media across all platforms (from print, to radio, to blogs, social media, and more)
Accelerating grassroots impact on Capitol Hill and at state capitols across the country
Holding corporations accountable for fair treatment of women and mothers & for ensuring the safety of their products.
There are many ways to get involved with the important work that MomsRising does, and as MomsRising likes to say, the door to get involved is open to who has a bellybutton; if you've had a mother motherhood impacts you. Check out the links at the bottom of the page to find out how you can get involved!
While Kristin has a lot on her plate, she still makes self-care a priority. She says she can thank her team for creating a work environment that allows everyone to prioritize self-care. Kristin clearly has experience running a successful business, and I was so impressed to learn about some of her leadership secrets. While there's often a 'fight your way to the top' sort of attitude in the business world, Kristin's success comes from doing the exact opposite. She emphasizes the team over the leader and explains again and again how this team mentality has allowed MomsRising, and her, to find success as well as maintain a social and family life.
What super power did you discover you had only to realize it was there all the time?
The super power of her family legacy to fight for women's rights.
What advice would you give to your 25 or 30 year old self?
Stick to it.
Check Out the Links Mentioned in This Episode!
The F-Word: Feminism in Jeopardy- Women, Politics, and the Future by Kristin Rowe-Finkbeiner