Posts Tagged 'forgiveness'
Podcast: Play in new window | Download
We all know what it feels like when a plan doesn't go as expected. Perhaps you've had a goal in mind and you did everything right to achieve it. You planned, prepared, and became convinced that you would, and deserved to, reach your goal. And then, to your shock, the outcome is not what you had anticipated. You don't reach your goal, and suddenly your world is turned upside down. This experience can be so very difficult because it leads you to question what you thought was true, and can even cause you to question your understanding of your own identity. If I followed the rules and did everything right and I still did not reach my goal, then are the rules flawed? According to Birthing From Within author Pam England, we can find peace from this self-destructive way of thinking by examining where we learned these 'rules,' and by recognizing that the journey has just as much to teach us as the supposed outcome.
Pam England is the author of Birthing from Within, a world-renowned book that provides a holistic approach to childbirth by examining it not as a medical event but as an act of self-discovery. Pam lives, works, and paints in Albuquerque, New Mexico. She teaches workshops and speaks at conferences all over the world, on topics such as preventing and healing birth trauma, cesarean birth, storytelling, visualizations and hypnosis, and many other aspects of pregnancy, birth, and postpartum. In addition to working on a number of manuscripts (including ones on prenatal nutrition, birth trauma, and cesarean birth), she teaches childbirth classes and does Birth Story sessions in Albuquerque, NM. In this episode, Pam and I chat about how her birth experience led her to reexamine the way we approach birth preparation, how we can look at big ordeals in our lives as transformational, and what steps we can take to change our unconscious stories about ourselves.
Get the FREE worksheet "Four Steps to Start Living a Well Woman Life" now!
What You'll Discover in This Episode
How you can use Pam's tips for self-discovery to view all of your experiences, even the disappointing ones, as a means for growth

How to question some of the stories you've grown up with to be more flexible and forgiving with yourself

What you can do to prepare yourself for a new position or role in your life, such as a new job or motherhood
Get the FREE worksheet "Four Steps to Start Living a Well Woman Life" now!
More About Pam
Pam experienced her 'shaking of reality' moment at the birth of her son. As a birth educator and midwife, she was shocked, disappointed, and utterly confused when her planned home birth ended up in an emergency c-section. How could she, the authority on avoiding hospital intervention, have ended up in the surgery room on the day of her son's birth? As she lay on the operating table, "all of [her] belief systems fell apart." In her shock, a question popped into her head; "what is it that I need to know as a mother to give birth that I didn't know as a midwife?"
After the birth of her son, Pam began to question the stories we have been told about birth. She has come to understand that "birth is a right of passage," no matter what kind of birth an individual experiences. Since childbirth is something that cannot truly be planned, it is inevitable that during the birth some side of yourself will come out that you did not know was there. Pam saw that as an educator, she "needed to help women, not with education about the medical model or breastfeeding, but with their beliefs: what do they believe about themselves."
Only when we change our unconscious insecurities and expectations about ourselves can we grow in our experiences, and not be met with disappointment and self-loathing.
We need to prepare women for the role they're about to take on//We need to question the 'stories' we learned as children. At the time, interpreted them as truth. Now as adults, can see that they don't hold power.
Check Out the Links Mentioned in This Episode!
Pam England's Birthing From Within
Get the FREE worksheet "Four Steps to Start Living a Well Woman Life" now!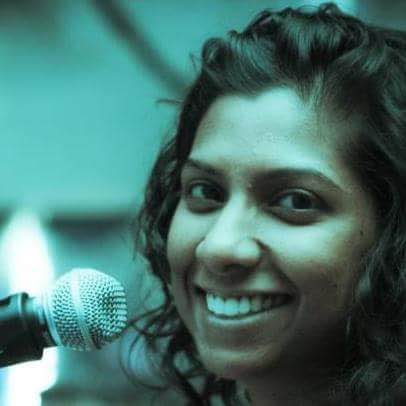 Podcast: Play in new window | Download
When people harm us, hurt us or sabotage us in some way, we often jump to anger and revenge. How can I get back at them? How can I gain back the power or status that they stole? According to entrepreneur Carolyn Tadamala, forgiveness is the answer. By forgiving them for their attacks, you allow yourself to take lessons form the incident and grow, rather than stagnantly dwelling on angry emotions and using your energy in petty, nonproductive ways. This tactic, Carolyn explains, is particularly useful when the failure was the result of your own actions. Imagine how much time and energy you would save if you simply forgave yourself for your mistakes, rather than wasting time suffering over them?
Today I chat with Carolyn Tadamala, India-based entrepreneur and founder of Éclair Patisserie, a bakery in Hyderabad. 90% of the profits of Éclair Patisserie go toward finding education for impoverished children and covering medical bills for children who are fighting cancer. Carolyn and I talk about incorporating family into your business, surrounding yourself with supportive people (and cutting out those that bring you down), burn out, and how to use forgiveness as a tool for self care.
Get the FREE Love Yourself to Greatness handout!
What You'll Discover in This Episode:
How you can surround yourself with the people that support you and cut out those that bring you down
Tips for handling and avoiding burnout
How you can involve your family in your business and inspire them to support and love it
How to move on when you're angry with yourself or a coworker
More About Carolyn
Get the FREE Love Yourself to Greatness handout!
Carolyn's café, Éclair Patisarrie, is evidence of the growth she has had throughout her adulthood. She recalls a time earlier in her life when she was miserable to those around her, and as a result attracted miserable people. Carolyn made a decision to improve herself and to improve her surroundings, removing herself from people that hurt her or brought her down while at the same time working on herself to make sure she was treating herself and her loved ones kindly.
Improving the lives of those around her has become a central focus for Carolyn, in her work raising money for impoverished children, and in her personal life. While many of us struggle to care for the wellbeing of our family and the success of our business, Carolyn does the two together. From the very beginning she has included her family in the decisions around her business, finding that "Once they felt they were a part of it, it was easier for them to be accepting of the hard parts."
Today I caught Carolyn at a pivotal moment; she was on the brink of burnout. She had been traveling, not getting enough sleep or exercise, and simply dealing with too much on her plate. In these moments Carolyn "jumps out." She puts all of her responsibilities to the side and remembers her own self-care. She prioritizes rest, healthy diet, and exercise, and she asks herself a series of questions. "Who am I? What do I want to do? What do I need to get rid of to get to what I want? Who do I need to forgive?" By remembering the answers to these questions she is able to put herself back on track, and by offering forgiveness to herself and those around her she's able to move forward and "jump back in."
What super power did you discover you had only to realize it was there all the time?
Happiness.
What advice would you give to your 25 or 30 year old self?
Don't worry. It's all going to work out.
Check Out The Links Mentioned in This Episode!
The Magic of Thinking Big by David J. Shwartz
The Law of Attraction by Esther Hicks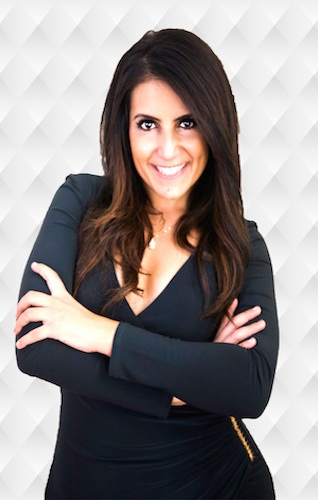 Podcast: Play in new window | Download
When it comes to living a full life, confidence is integral. We may seem successful and happy in the eyes of others, but if we don't feel confident then our achievements can feel meaningless. Lack of confidence leads to self-doubt and anxiety, and when we don't have self-assurance we are ultimately holding ourselves back from our full potential. According to women's life coach Nada Lena, when we take steps to overcome our self-doubt, we can unleash our full potential both professionally and personally.
Nada Lena is the founder of Rise Up For You, NLNproductions, and Senior Producer of non-profit Young Americans. Nada is also a performance coach, a podcaster, an educator, and a coach in leadership, confidence, and mindset. Today I speak with Nada about forgiveness as a tool, the power of choice, and overcoming self-doubt to realize your full potential.
Get the FREE Confidence Scoring Worksheet
What You'll Discover in This Episode:
How to keep your cool when you have a confrontation with someone else
How to forgive when you feel hurt and attacked, and forgiveness seems like the last thing you want to do
How you can allow yourself to grieve trauma in a healthy way without letting it take over your life, and still work toward growth and positivity
Everyday tips to help build confidence in life and work
Get the FREE Confidence Scoring Worksheet
More About Nada
Nada's career began in performance. In her early adulthood she toured the world as a singer and dancer with nonprofit The Young Americans, empowering and inspiring youth through music. By age twenty-six Nada had coached over 50,000 people worldwide on self worth and confidence. By age twenty-seven she was an executive director with her own house, luxury car, and a six-figure income.
Soon thereafter, Nada fell in love and married her partner. Having functioned as an independent, highly driven individual all of her life, up until then she had always put her own goals first. For the first time there was someone else to answer to, and Nada struggled to find balance. Slowly she began letting her own accomplishments fall to the side for the sake of the relationship. She quit her job, sold her house and car, and moved out of the country to be with her new husband. After three weeks the relationship fell apart.
Returning home empty handed, Nada was devastated. She had given up everything for the relationship, and now that was gone too. On the flight Nada had a realization. While all of her material goods were gone, she still had her confidence, and she had a choice. She could chose to let this event devastate her, or she could move forward with her life.
Today Nada uses her leadership skills to help women to discover the best versions of themselves to lead their fullest lives, professionally and personally. Nada uses her personal experience to inspire women and help them find confidence and end self-doubt. Nada has always been a 'cheerleader,' and she gets her greatest joys out of helping others discover their strengths. She also recognizes the healing ability of her work. By teaching others these skills, she is each day reminding herself to practice them as well.
Describe one personal habit that contributes to your well-being:
I allow myself to have space in the morning.
What super power did you discover you had only to realize it was there all the time?
Unleashing the true potential in others.
What advice would you give to your 25 or 30 year old self?
Be patient, be kind, and be compassionate.
Check Out the Links Mentioned in This Episode:
The Confident Speaker by Harrison Monarth and Larina Kase
Empowered Women Rise Conference 2016: November 6th