Posts Tagged 'female entrepreneur'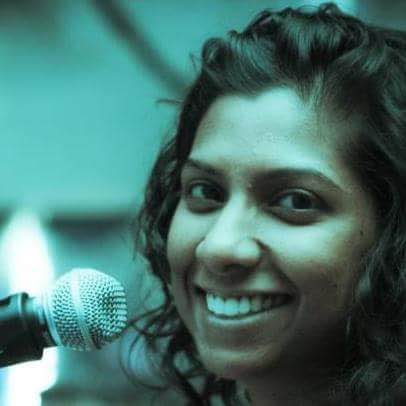 Podcast: Play in new window | Download
When people harm us, hurt us or sabotage us in some way, we often jump to anger and revenge. How can I get back at them? How can I gain back the power or status that they stole? According to entrepreneur Carolyn Tadamala, forgiveness is the answer. By forgiving them for their attacks, you allow yourself to take lessons form the incident and grow, rather than stagnantly dwelling on angry emotions and using your energy in petty, nonproductive ways. This tactic, Carolyn explains, is particularly useful when the failure was the result of your own actions. Imagine how much time and energy you would save if you simply forgave yourself for your mistakes, rather than wasting time suffering over them?
Today I chat with Carolyn Tadamala, India-based entrepreneur and founder of Éclair Patisserie, a bakery in Hyderabad. 90% of the profits of Éclair Patisserie go toward finding education for impoverished children and covering medical bills for children who are fighting cancer. Carolyn and I talk about incorporating family into your business, surrounding yourself with supportive people (and cutting out those that bring you down), burn out, and how to use forgiveness as a tool for self care.
Get the FREE Love Yourself to Greatness handout!
What You'll Discover in This Episode:
How you can surround yourself with the people that support you and cut out those that bring you down
Tips for handling and avoiding burnout
How you can involve your family in your business and inspire them to support and love it
How to move on when you're angry with yourself or a coworker
More About Carolyn
Get the FREE Love Yourself to Greatness handout!
Carolyn's café, Éclair Patisarrie, is evidence of the growth she has had throughout her adulthood. She recalls a time earlier in her life when she was miserable to those around her, and as a result attracted miserable people. Carolyn made a decision to improve herself and to improve her surroundings, removing herself from people that hurt her or brought her down while at the same time working on herself to make sure she was treating herself and her loved ones kindly.
Improving the lives of those around her has become a central focus for Carolyn, in her work raising money for impoverished children, and in her personal life. While many of us struggle to care for the wellbeing of our family and the success of our business, Carolyn does the two together. From the very beginning she has included her family in the decisions around her business, finding that "Once they felt they were a part of it, it was easier for them to be accepting of the hard parts."
Today I caught Carolyn at a pivotal moment; she was on the brink of burnout. She had been traveling, not getting enough sleep or exercise, and simply dealing with too much on her plate. In these moments Carolyn "jumps out." She puts all of her responsibilities to the side and remembers her own self-care. She prioritizes rest, healthy diet, and exercise, and she asks herself a series of questions. "Who am I? What do I want to do? What do I need to get rid of to get to what I want? Who do I need to forgive?" By remembering the answers to these questions she is able to put herself back on track, and by offering forgiveness to herself and those around her she's able to move forward and "jump back in."
What super power did you discover you had only to realize it was there all the time?
Happiness.
What advice would you give to your 25 or 30 year old self?
Don't worry. It's all going to work out.
Check Out The Links Mentioned in This Episode!
The Magic of Thinking Big by David J. Shwartz
The Law of Attraction by Esther Hicks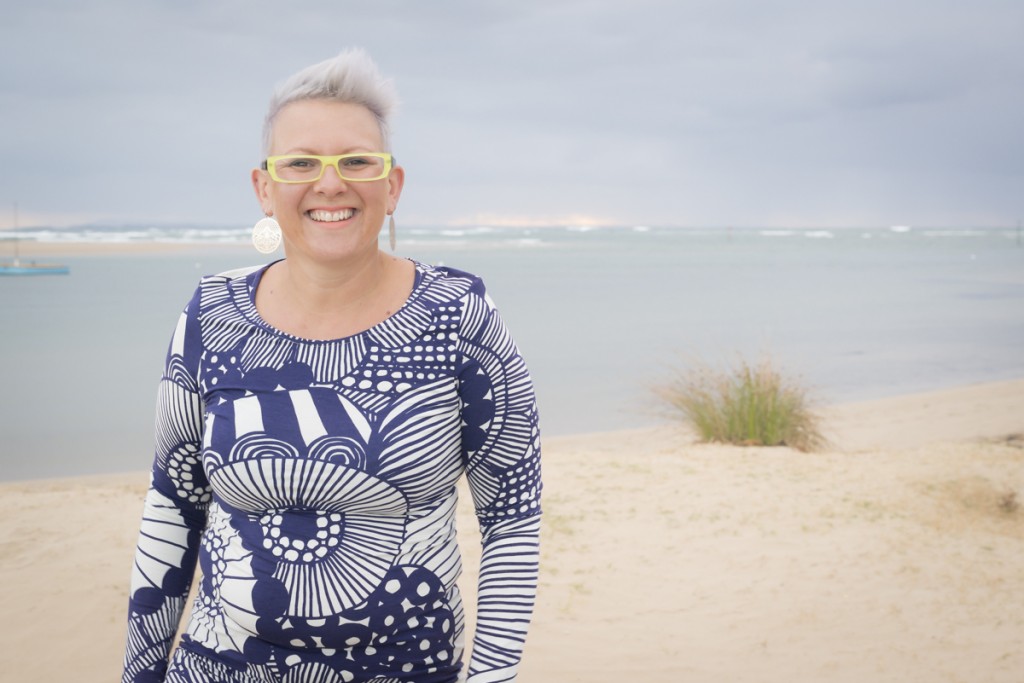 Podcast: Play in new window | Download
We've all heard it before: we need to put our own needs first before we care for those around us. Easier said than done! For many of us, putting our own needs first seems implausible. There are children to be fed, a house to clean, work assignments to finish. All of these things need to be done and they all need to be done now. We know that our personal care has to fit in there somewhere, but where?
According to Kirsten Roberts, when you "sacrifice yourself, you're never going to be the best person you can be for the ones you love." Perhaps if we change our perception about our personal needs then we will begin to put ourselves first. Although this is a roundabout way of thinking about self-care, for some women this may be the best way to get them to actually begin prioritizing themselves.
As a former do-all-er, Kirsten understands that sometimes it's a perspective shift that gets a woman to change her behavior and discover the joy she's been missing. In today's episode I speak with Kirsten Roberts, founder of Radical Life, a program that helps women "build their wildly fulfilling business, learn the art of crazy self-love and live with uproarious laughter every day."  Kirsten was named one of Smart Company's Top 50 Female Entrepreneurs in Australia, was CEO and co-owner of the franchised food group Spudbar and built a consulting arm for the accounting firm Crowe Horwarth where she signed $7m worth of contracts in the first two years of operation. Today I talk with Kirsten about self-love, finding laughter everyday, and breaking free from the anxiety cycle.
Get the FREE "Clearing Your Mind of The I Can'ts" worksheet
What You'll Discover in This Episode:
How you can begin to put your needs first without feeling guilty and do so in a way that benefits those around you
Some easy steps you can take to begin incorporating self-love into your daily routine
How to adjust your language so you're learning to love yourself into healthy behavior rather than shame yourself out of unhealthy habits
Get the FREE "Clearing Your Mind of The I Can'ts" worksheet
More About Kirsten
Kirsten comes from a history of business success. She's always been the type to succeed in whatever she put her mind to, but after reaching her professional goals she found herself in a tough spot. She wasn't happy, she was constantly comparing herself to others, and she didn't know what to do next.
After a series of particularly difficult events, Kirsten sought help from a life coach. She would be the first to tell you that even those who seem to have everything together can benefit from some guidance and mentorship. She realized that she was living in a constant state of anxiety, "living life braced" for the next failure or meltdown and never simply appreciating day-to-day joys. Kirsten decided to adjust her perception of life, beginning with small steps such as daily affirmations, to bigger ones such as health and diet changes.
While Kirsten seeks to each day create "uproarious laughter" in her life, she also acknowledges the importance of accepting the dark periods in our lives. If you think of joy as a candle, "we can't see the gorgeous flicker and the warmth of the candle unless there's a dark contrast." Rather than drown out our emotions with distractions; TV, alcohol, food; she recommends we welcome the dark times, take the lessons they give us, and move on when the time is right. After you are out of the darkness, it will be hard not to be teeming with wild fulfillment!
Describe one personal habit that contributes to your well-being:
Getting up early and meditating every morning.
What super power did you discover you had only to realize it was there all the time?
That I can inspire women.
What advice would you give to your 25 or 30 year old self?
The journey creates who you are, so don't beat yourself up on the journey.
Check Out The Links Mentioned in This Episode!
Chapter One (the book) by Daniel Flynn
Louise Hay: Mirror Mirror on The Wall Exercise