Posts Tagged 'female author'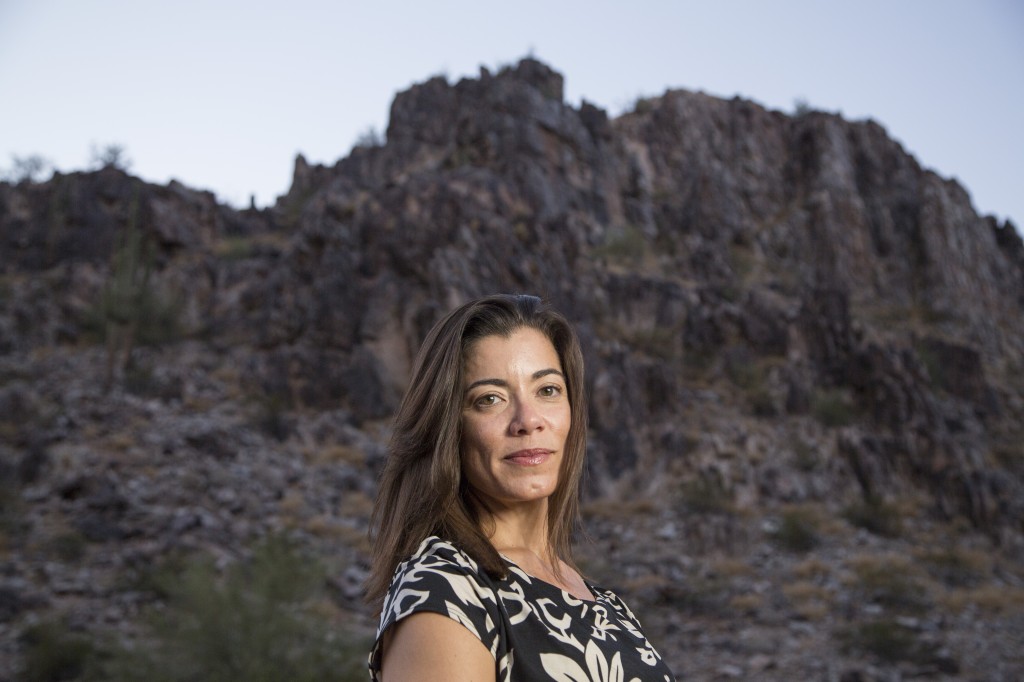 Podcast: Play in new window | Download
In American media, there are stigmas associated with certain professions. Nurses are traditionally portrayed as women, firefighters are traditionally depicted as men, and reporters are native English speakers. For reporter Fernanda Santos, none of the usual stigmas ring true. As a Brazilian born reporter, Fernanda moved to the US when she was twenty-five to pursue writing. Eighteen years later, she is a staff writer for the New York Times, and has recently come out with a book about the lives, networks, and experiences of the Granite Mountain Hotshots.
Fernanda will assure you, her untraditional decisions were not easy ones to make. She has faced many times of dread, self-doubt, and questioning as she's moved forward in her career as a journalist. Today I speak with Fernanda about the obstacles she had to overcome to get where she is today, how she came to use fear as a motivating tool rather than a 'trap,' and why her unique perspective is so useful in telling the stories of the fallen firefighters.
Get the FREE chapter of "The Fire Line" by Fernanda Santos
What You'll Discover in This Episode:
What you can tell yourself when fear creeps up on you
Tips and secrets for beginning a massive project and seeing it through to completion
How to overcome doubts and insecurities when starting a new project
Fernanda's advice for women seeking out nontraditional work
Get the FREE chapter of "The Fire Line" by Fernanda Santos
More About Fernanda
Fernanda moved to the US from Brazil to pursue journalism when she was twenty-five. Growing up, her father had always told her that as a woman, she could "do exactly what a man could do, and [she] can do it better if [she] wants." For Fernanda, this meant pursuing her dreams of becoming a successful journalist, which she has achieved successfully.
In her most recent endeavor, recounting the lives of the nineteen Hotshot firefighters who perished in the Yarnell Hill Fire in Prescott, AZ, Fernanda met a lot of obstacles; externally and from within herself. The lives of firefighters are usually excluded to a male voice, but Fernanda sought to explore the story from a female perspective. By using her unique narrative style she created a side of the story that perhaps would never have been shown, including an emphasis on the families and loved ones of those involved.
Fernanda feels that in a way the fact that she is a woman allowed her to become closer to her subjects. The partners, wives, and mothers of the firefighters were able to connect with her in a way they may not have with someone else. Fernanda recalls feeling that "there was a sense of 'you understand what I'm talking about,'" as Fernanda is also a wife and mother.
Despite years of success, Fernanda still finds herself having moments of self-doubt or fear that she isn't good enough. She's learned to deal with fear by accepting it as a necessary part of her creative process, rather than something to be pushed away. In this way, she is able to accept it, examine it, and move past it without it burdening her down.
What super power did you discover you had only to realize it was there all the time?
The ability to juggle ten things at a time.
What advice would you give to your 25 or 30 year old self?
You don't have to be like other people.
Check Out The Links Mentioned in This Episode!
The Fire Line: The Story of the Granite Mountain Hotshots and One of the Deadliest Days in American Firefighting
Get the FREE chapter of "The Fire Line" by Fernanda Santos
The free giveaway is excerpted from THE FIRE LINE: The Story of the Granite Mountain Hotshots and One of the Deadliest Days in American Firefighting. Copyright © 2016 by Fernanda Santos. Excerpted by permission of Flatiron Books, a division of Macmillan Publishers. No part of this excerpt may be reproduced or reprinted without permission in writing from the publisher. Available for purchase.