Podcast: Play in new window | Download
What does the word 'feminism' mean to you? Do you struggle over whether or not you identify as a feminist Many of us exemplify feminism in our actions in its true meaning, yet some of us have an aversion to identify with the term due to negative associations. EMILY's List founder Ellen Malcolm has seen the rise and fall and rise again in popularity of the term. To her, the word itself is not as important as fighting for what it really means: equality between men and women. Today I speak with Ellen about how she advocates for gender equality and greater female representation in politics.
My guest today is Ellen Malcolm, founder and board chair of EMILY's List, an organization that seeks to give female political candidates credibility and resources to win by developing a a donor network that encouraged members to contribute to the candidates EMILY's List recommends. Ellen is a veteran Democratic activist and fundraiser who began her career as an organizer at Common Cause and later served as press secretary for the National Women's Political Caucus. In 1980, Ellen went to work at the White House as the press secretary for President Jimmy Carter's special assistant for consumer affairs. Ellen is a recipient of Planned Parenthood Federation of America's Margaret Sanger Award — the organization's highest honor and has been named one of the most influential women in America by Vanity Fair, one of Glamour magazine's Women of the Year, and one of Ladies' Home Journal's 100 Most Important Women in America. Today I speak with Ellen about the changes and challenges EMILY's List has faced over the years, the importance of including female voices in politics, and how she has been able to make real, sustainable change nationally.
Get the FREE worksheet "Well Woman Life Cycle" now!
What You'll Discover in This Episode:
What you can do today to encourage more female and family friendly policies

How Ellen avoids burnout and why she thinks taking a break from work makes her a better, stronger worker

How you can get involved in the political system to make a difference from the inside out
More About Ellen
Ellen has been active in politics since the 60's. After graduating college in 1969 she became involved in the anti-war movement and participated by demonstrating and becoming active in rallies; fighting from the outside. Ellen says she recognizes herself in Bernie Sanders-supporting millennials today. There is dissatisfaction with the way the government is running, and people want change. For Ellen, after trying to change from the outside and having little success, she "decided that I wanted to go inside the system and make a difference." She knew that there was little female representation in politics, and decided to take this on as her challenge.
Ellen began EMILY's List in 1985 to help connect funders with female candidates to ultimately introduce more female voices in to our government. "EMILY's List is an acronym, standing for "Early Money Is Like Yeast" (i.e., it makes the dough rise)," as Ellen recognized that financial backing is the starting point to get women into office. Thirty years later, EMILY's List has seen the election of 11 female governors, 19 Senate members, 110 House of Representative members, over 700 state and local office successes, and the first female presidential candidate.
Today, EMILY's list is proud to have seen such incredible change in a short period of time, but Ellen recognizes that there is still significant work to be done. She suggests the best way to initiate more change is for women to run for office, and she encourages any and all women to consider it.
Describe one personal habit that contributes to your well-being:
Walk my dogs.
What super power did you discover you had only to realize it was there all the time?
Public speaking.
What advice would you give to your 25 or 30 year old self?
Expose yourself to a lot of different things.
Check Out the Links Mentioned in This Episode!
When Women Win by Ellen Malcolm
Born to Run by Bruce Springsteen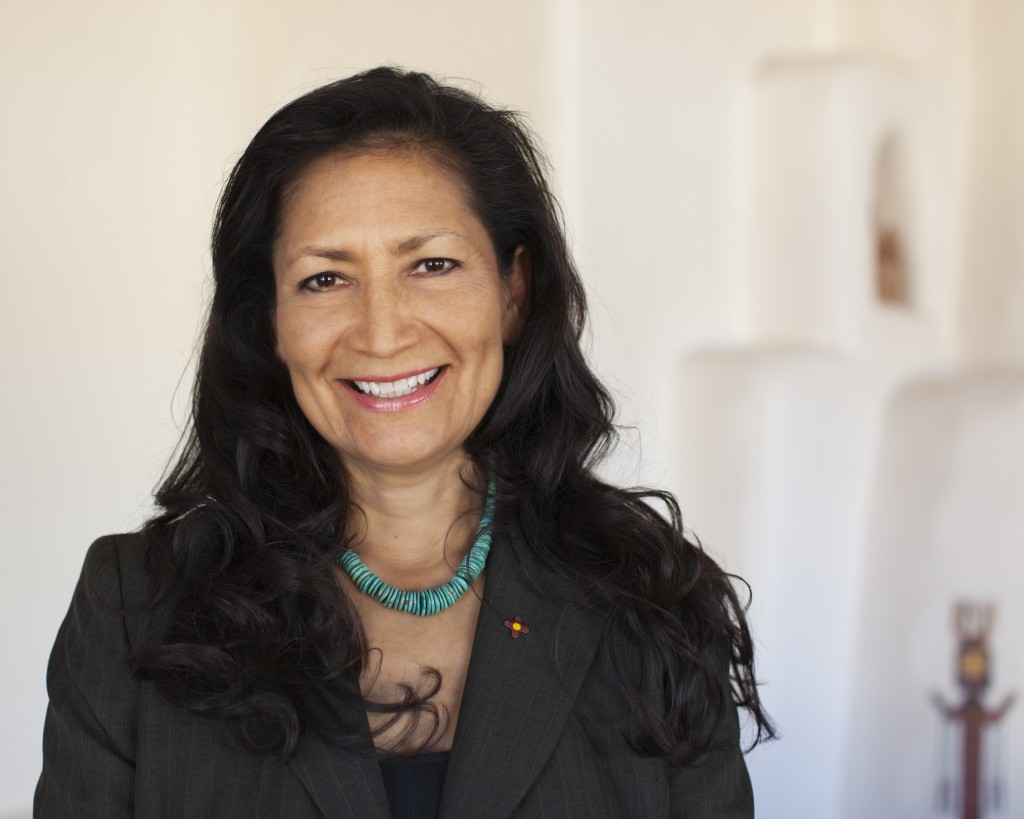 Podcast: Play in new window | Download
As women, particularly those of us venturing out into sectors that are primarily male-dominated, we are sometimes confronted with conflict or confusion that arises out of misunderstandings. These situations are usually not a result of malice or deceit, but rather a lack of understanding of another's experience or perspective. For New Mexico Democratic Chairwoman Debra Haaland, it is precisely this reason why having differing perspectives in politics is so important. It is particularly integral to include a variety of perspectives and experiences in positions of power, as those roles have the influence to determine where and to whom we should be dedicating resources and research.
Debra Haaland currently serves as the Chairwoman of the Democratic Party of New Mexico, and recently served as the delegation chair at the Democratic National Convention. As a member of the Pueblo of Laguna in New Mexico, Debra is the first Native American woman to lead a major state party in the country. Prior to leading the Democratic Party of New Mexico, she became the first Native American woman to run for lieutenant governor in New Mexico. Today I speak with Debra about the importance of diversity in politics, the issues about which she is passionate, and where she hopes to see politics in New Mexico and the US go.
Get the FREE worksheet "Four Steps to Start Living a Well Woman Life" now!
What You'll Discover in This Episode
How Debra is able to make a difference, even in the face of opposition and adverseray

Debra's tips and advice for getting her voice heard and organizing others to get their opinions voiced as well

How Debra uses traditional values and culture to keep herself well
Get the FREE worksheet "Four Steps to Start Living a Well Woman Life" now!
More About Debra
As a woman and a Native American in politics, Debra is familiar with serving as the voice of underrepresented populations. She explains that her life experiences contribute to her motivation to participate in politics. "I understand what it's like to raise a child.. I know what it's like to apply for food stamps." Debra encourages other women to seek out positions in politics, suggesting that the more viewpoints we have, the better. "There are a lot of women out there taking care of their elder parents, working a job or two. They would bring a different perspective."
She both understands the struggles of women, and seeks to inspire them. She recalls a tweet she received after the Democratic National Convention, where she had worn a dress typical of customs.. A young girl had tweeted that she wanted a dress just like hers. If Debra's public presence can inspire a young girl to get involved in her community, it makes the work worth it. "By inspiring people you can lead them to doing good for someone else."
Debra is a big believer in the importance of participation in public office. During the 2008 election she volunteered by campaigning on reservations, encouraging native people to register to vote. When everyone participates politically, they are taking part in creating their future. "We're stronger together," she explains.
The importance of community voice is something that provides Debra with a sense of wellness on a personal level. Having been raised in Pueblo culture, she learned that "when you're taking care of your community, your family, then everything is fine. As long as everyone's okay, you're okay too."
Check Out The Links Mentioned in This Episode!
Debra Haaland on the Democratic Party of NM Website
Debra Haaland on EmergeAmerica.com
Get the FREE worksheet "Four Steps to Start Living a Well Woman Life" now!