Posts Tagged 'catherine allen'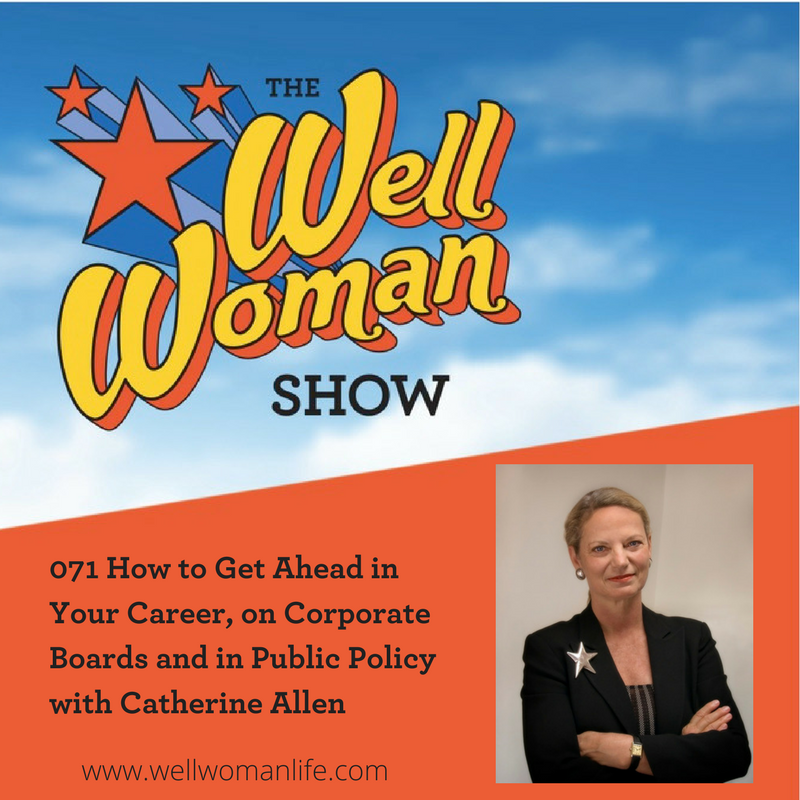 Podcast: Play in new window | Download
Today's topic is How to Get Ahead in Your Career, on Corporate Boards and in Public Policy and hopefully by the end of the show you'll be inspired to decide what you want, put your intentions out to the world, and take that calculated risk you've been considering,
My guest today is Catherine Allen. For more than 30 years, Catherine Allen has been a leader in business innovation, technology strategy, and financial services. Today, Catherine is Chairman and CEO of The Santa Fe Group, a strategic advisory services company based in Santa Fe, NM. The Santa Fe Group specializes in briefings to C-level executives and boards of directors at financial institutions and other critical infrastructure companies in the areas of cybersecurity, emerging technologies, and risk management.
Get Catherine Allen's FREE Circle of Trust Workhseet!
What You'll Learn in this Episode:
the three areas to focus on supporting more women in leadership
differences between millenial, generation x and boomers when it comes to women in business
how many women on a board you need to make a difference
what impacts economic performance in business
how to get on a corporate board and what expertise you need
what Catherine Allen worked with Julia Cameron on, author of The Artist's Way
where she gets a lot of her writing done
how to compartmentalize in order to be in the moment in each part of your life
Get Catherine Allen's FREE Circle of Trust Workhseet!
Links:
Women's International Study Center
Equal Credit Act
The Santa Fe Group
Reboot Your Life
The Artist's Way at Work
Mississippi Blood
Warnings By Richard Clark
Design Your Life by Cornell Spears Lopez